News culture Resident Evil: a new zombie film to make people forget about the Netflix series
The adaptations of Resident Evil on the small and the big screen are rarely remembered for their qualities. Despite everything, Capcom and Sony Pictures Entertainment persevered and offered Resident Evil: Death Island, a new film featuring the heroes of the saga.
Summary
The island of death, death in Spanish

Leon and Jill reunited
The island of death, death in Spanish
Resident Evil is not at its first attempt in the world of animated film. After Degeneration (2008), Damnation (2012), Vendetta (2017) and the animated television series Infinite Darkness (2021), the series is about to bring back its most famous protagonists in a new work called Resident Evil: Death Island. Will she have the qualities to make us forget the more disappointing than terrifying Netflix series? We want to believe it.
The film produced by Sony Pictures Entertainment will continue the story of Leon S. Kennedy, who this time on a mission to save a certain Dr. Antonio Taylor who has been kidnapped by a mysterious organization. However, a woman (whose identity is currently being kept secret but who could be Jill) decides to get in his way. During this time, Chris Redfield left to investigate a zombie outbreak in San Francisco. Its objective is simple: repel the threat and find the cause of the infection. The latter seems to be located on the island of Alcatraz. That's why Chris and his little squad decide to go to the island. They will obviously discover horrible things there if we trust the press release.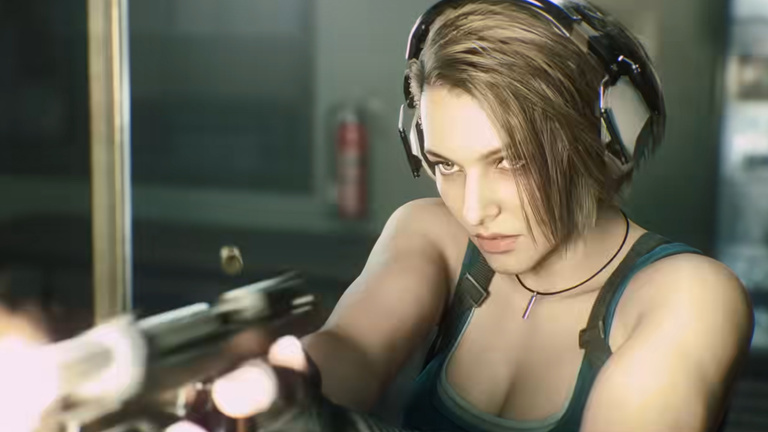 ---
Leon and Jill reunited
The released trailer (available in autoplay at the top of the article) gives several clues about the content of the film. Jill Valentine and Leon should meet for the very first time in the history of the saga, which should delight fans. Among the various sequences shown, we see a dozen Lickers freed from their cage progressing in the aquatic depths, zombies wreaking havoc in a prison, Leon on a motorcycle and a huge one emerging from the water.
Resident Evil: Death Island, announced on February 2, 2023, is scheduled for release sometime in the summer of 2023. It is directed by Eiichirō Hasumi (Resident Evil: Infinite Darkness) and written by Makoto Fukami (Berserk).
---
Read also :