Game News PSVR 2: Sony denies, its virtual reality headset is not in bad shape!
After a PSVR sold more than 5 million copies, the next generation of virtual reality is coming to Sony with the PSVR 2 for the PlayStation 5. Only here, while some analysts predict a mixed success because of its price, Bloomberg has claimed in a recent article that the Japanese giant would have reduced the sales prospects of the helmet and reduced its production. Sony refutes.
Summary
A denial in response

"Buy it, use it, break it, fix it"
A denial in response
On January 30, Takashi Mochizuki from Bloomberg wrote that according to sources close to Sony, the Japanese firm would have considerably reduced its sales forecasts for the PSVR 2 and would be in the process of warning its supplier partners that production could decrease. The article stated that Sony would have halved its projections, going from two million to one million headsets ready for launch. Nevertheless, the PlayStation dad refuted this information chez GamesIndustry.bizclaiming not to have reduced the production of PSVR 2. The Japanese firm took the opportunity to puff out its chest, claiming to see "fan excitement for the upcoming launch, which includes over 30 titles such as Gran Turismo 7, Horizon Call of the Mountain, and Resident Evil Village" can we read. Although Sony specifies not to reduce the production of its accessory, it does not deny the drop in forecasts internally. Yes, communication is an art.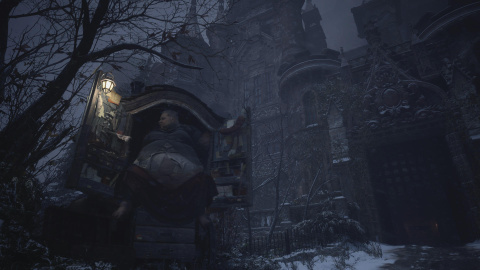 While its release is scheduled soon, the PSVR 2 is a bit heckled by industry observers. Piers Harding-Rolls of Ampere Analysis believes that Sony's headphones will enter the market"in an extremely difficult time". It projects between 1.2 to 1.5 million sales over the whole of 2023. For Paul Tassi at Forbes"the PSVR 2 is the wrong device, coming at the wrong time and at the wrong price".
---
"Buy it, use it, break it, fix it"
Officially, Sony remains confident. The group knows that its helmet is technologically advanced. Designed to be lighter, with a vent to improve airflow, the headset features 3D audio and can display games at 2000 x 2040 resolution per eye (4000 x 2040 in HDR). One of the biggest flaws of the first PSVR should be erased thanks to the addition of PSVR 2 Sense controllers. Another big flaw is still present: the Sony accessory will require a wired connection to work..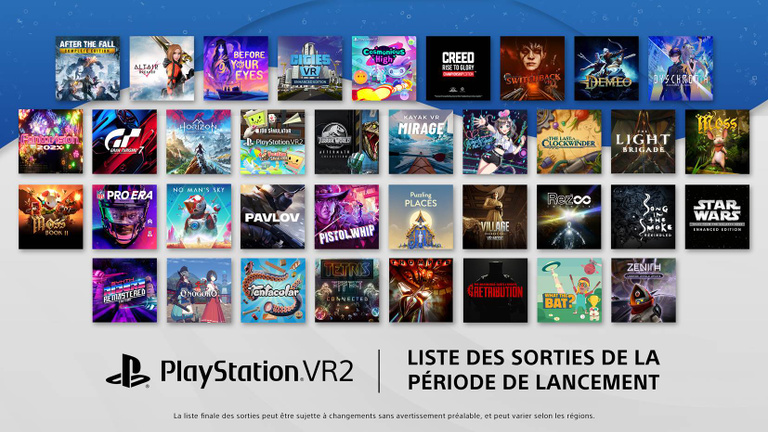 Players who fall for the PSVR 2 can have fun with some big cartridges like Horizon: Call of the Mountain and the VR version of Resident Evil Village. Yes, there is also Fantavision 202X in the bundle. In total, a small forty games will be available during the launch window.
As a reminder, the PSVR 2 will cost 599.99 euros. At this price, you will find in the box the helmet, the PSVR 2 Sense controllers and headphones. It will be available on February 22, 2023 in France.
---
Read also :