Game news FIFA 22: Messi, Shaqiri, Camavinga … players to watch on FUT
As FIFA 22 releases today, EA Sports released a video featuring Paris Saint-Germain's Ones to Watch, understand the players to watch on FUT this year.
The Ones to Watch are players who have changed clubs during the preseason transfer window, and whom FIFA invites you to watch. Indeed, their FUT OTW cards start with the same rating as their base card, but that rating will vary throughout the season. If the players in question perform well, their rating will increase. This edition also adds what they called the Wins to Watch: the general note of the card will get a +1 when the player's club has recorded five wins in ten matches. Cards that have already seen their rating increase can still evolve if the player is named to the team of the week (TOTW). This year, here is the list of OTW cards (we will note five Ligue 1 players and one French player in the batch):
Lionel Messi (PSG)
Sergio Ramos (PSG)
Achraf Hakimi (PSG)
Georginio Wijnaldum (PSG)
Xherdan Shaquiri (Olympique Lyonnais)
Edouardo Camavinga (Real Madrid)
David Alaba (Real Madrid)
Cristiano Ronaldo (Manchester United)
Romelu Lukaku (Chelsea)
Ibrahima Konate (Liverpool)
Jack Grealish (Manchester City)
Denzel Dumfries (Inter Milan)
Donyell Malen (Borussia Dortmund)
Anderson Talisca (Al-Nassr)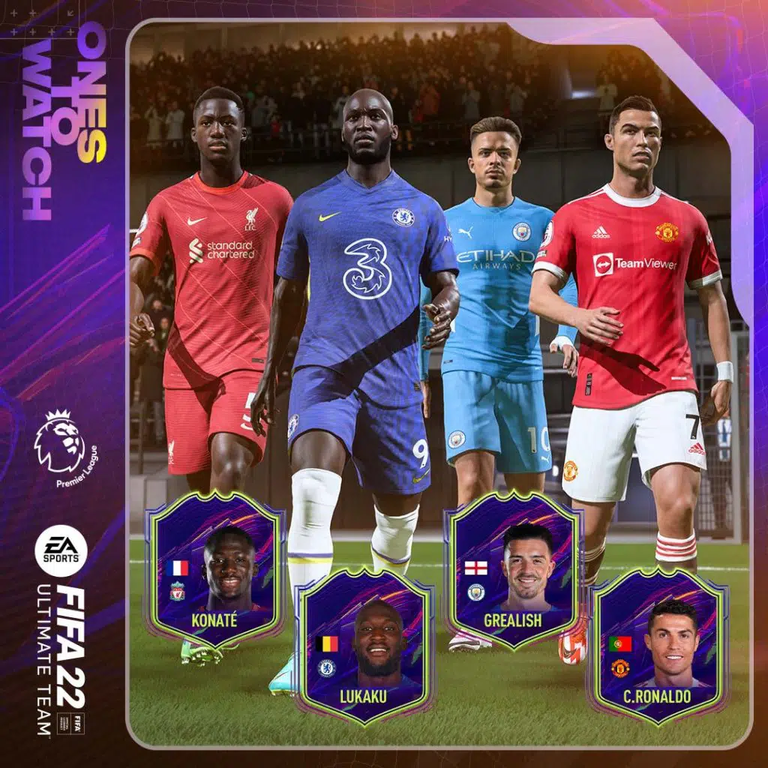 FIFA 22 is available today on PC, PS5, PS4, Xbox Series, Xbox One, Nintendo Switch and Stadia.