Game news Pokémon Unite: Battle ready to begin on iOS and Android smartphones
On July 21, Pokémon Unite was released on Nintendo Switch. Free-to-play, this is a competitive game in which players form two teams to achieve a certain score or reach the opposing base. Developed by TiMi Studios, the title arrives tomorrow on smartphones.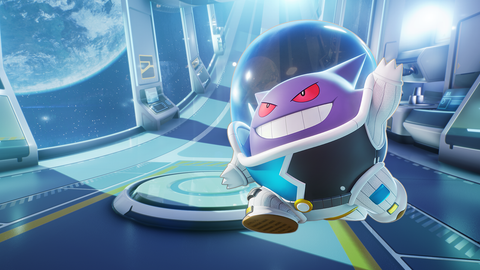 As expected since the game's announcement, Pokémon Unite has been designed to be played on Switch and mobiles. A few weeks later, the Pokémon Company told us that the title would arrive on September 22. This date is tomorrow, the opportunity for developers to unveil a new trailer. In addition, Pokémon Unite will receive an update, which will allow pass the game in French, in Italian, German and Spanish, on mobiles as well as on Switch.
A new Combat Pass on the way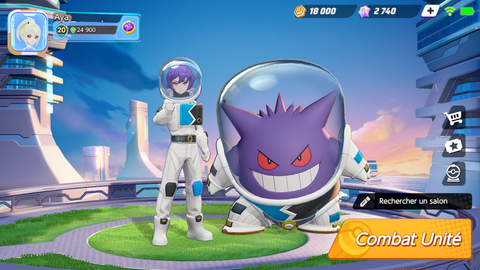 Also from tomorrow, players will be able to discover the A Shadow in Weightlessness pass, which will add a whole range of cosmetic objects related to space. To obtain them, you will have to complete daily and weekly missions, knowing that if you buy the Premium Pass, more rewards will be accessible throughout the season. For those who missed the launch of the game on Switch, it will be again possible to get Zeraora via a special mission that will be added with the update. As for the players already having the Pokémon, they will receive coins from Aeos.
Addition of Unity and Special Event Clubs
From tomorrow, on mobiles and Switch, players will be able to create or join a clan. a filter system will also allow you to join groups sharing the same "values". We imagine that it is a question of grouping together more easily those who play in the same way as us. Finally, to celebrate the 5 million pre-registrations and the launch of the game on iOS and Android, an event will be organized until October 31, 3:59 p.m..
Players who participate will receive 1,000 Æos Tickets, the Pikachu Unit permit, and a special Holo-costume Pikachu at the festival. If the 7.5 million threshold is reached, 1000 other tickets will be offered. Also note that by using the Nintendo Account or the Trainer Club account, it will be possible to find its progress on all media.