News culture Marcia Lucas, editor of the first Star Wars, Lucasfilm dezingue and JJ Abrams
To say that episodes 7, 8 and 9 have divided is an understatement. Postlogy, released in theaters between 2015 and 2019, continues to attract attention and receive many reviews, including that of Marcia Lucas, Oscar-winning editor for A New Hope and ex-wife of George Lucas.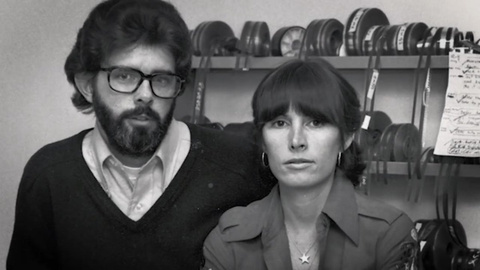 Considered as the savior of the first film that she completely reassembled, and at the origin of the casting of Mark Hamill, Marcia Lucas has been extremely tough on postlogy in the preface of the book Howard Kazajian : A Producer's Life by JW Rinzler. She particularly attacks Kathleen Kennedy, President of LucasFilm, as well as JJ Abrams (Episodes VII and IX), stating that they have no knowledge of the universe and that they simply did not "understand anything". Be careful, because if you haven't seen the films yet, the following presents a risk of major spoilers. So be sure of yourself before clicking on the tag. She is not also not very tender with the character of Rey, without going after Daisy Ridley.
(Regarding Rey), they think it's important to please a female audience, so their main character is this woman, who is believed to have Jedi powers. But (initially) it's not clear how she got these powers, or who she is. The plots are appalling and awful, you can quote me.
She then directs her critiques towards the prelogy, composed of Episodes 1, 2 and 3, released between 1999 and 2005. She says she was very disappointed with what George Lucas proposed with regard to the elements at his disposal to develop a little more your own universe:
I remember going to the parking lot, sitting in my car and crying. (…) George had such a rich mine of things to tap into, such a wide palette to tell stories … There were things that I didn't like about the cast, and things that I didn't like not in the story, it was just a feast for the eyes.
However, the many debates that persist on films do not hinder the proper functioning of the license, still so powerful. The Mandalorian series has hit the mark, the one dedicated to Obi-Wan is approaching, many games are in production, while the publication of novels and comics continues. Star Wars remains an extremely powerful license, which, if we detach it from the Disney universe to which it now belongs, alone grossed $ 65.6 billion.
Via :

Premiere

,

Point

,

IGN France