News tip Genshin Impact, guide of the event "On the trail of specters"
A new event is available on Genshin Impact entitled "On the trail of specters". Let's see what you can get there, and how to complete it …
On the trail of the ghosts is the latest event on Genshin Impact and unlike most other events, this one won't take a lot of your time and go kill a lot of monsters. It can, so to speak, almost complete each other without having to move Inazuma City.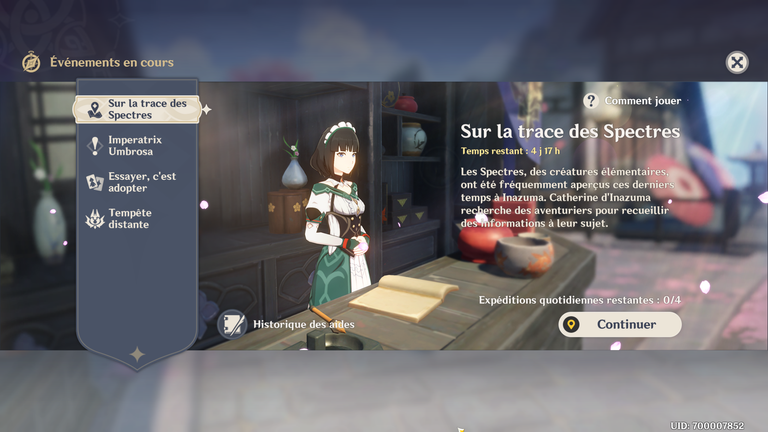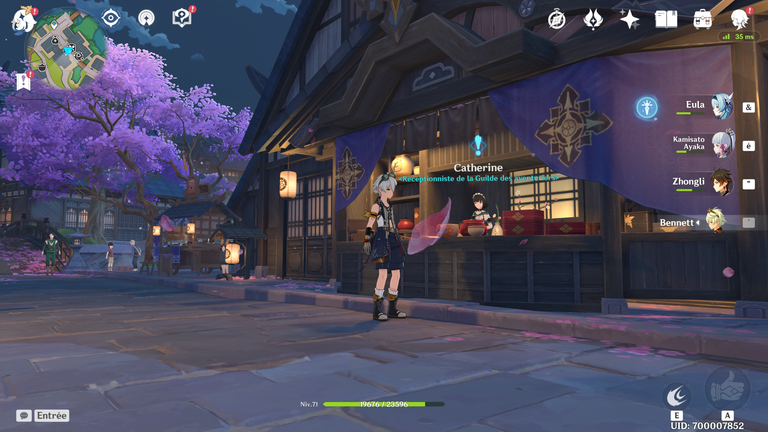 "On the trail of the specters": the easiest Genshin event of the new school year!
Start by going to see Catherine To Inazuma. She will talk to you, then explain the principle to you. In addition to classic expeditions, which you can launch from Catherine normally a new tab appeared when you go to Expeditions : On the trail of the ghosts.
Each day you will be able to launch 4 Expeditions, and each of them will earn you primo-gemmes. However, to unlock shipping Rang S , you will have to perform a Preliminary investigation everyday.
This will consist of going to a place indicated on the map, and activating 3 Electric lanterns using a Electrogranum, then kill 9 spectra that will appear. To easily locate the lanterns, use your elementary view.
What is the interest of the rank of the expeditions of the event? The higher the rank, the more primo-gemmes. We therefore advise you per day, to make an expedition of rank S, then ranks A and finally of B. Be sure to take a good look at the bonus rewards, which can be attractive depending on your needs.
You can choose your characters to send on an expedition, and also add a friend's character. Always choose the ones that have a bonus on the expedition in question, to maximize your chances of success.