News tip Fortnite, season 8: Finding Carnage and Venom symbiotes, our guide
One of the novelties of this season of Fortnite is the arrival of Venom and Carnage. But we're not just talking about skins here. Indeed, it is possible to find symbiotes for each of them during your games. We explain here how to easily get your hands on it!
Where to find the Venom and Carnage symbiotes in Fortnite?
The first thing to know is that there is only one copy of these two symbiotes in Fortnite, if you arrive when the jar containing them has been opened by another player, it is too late, you don't have a second chance. but how to find them easily and quickly.
Well, you just have to open your card when the first circle is indicated. You will then be able to see both locations. All you have to do is go there, eliminate the opponents present and you have the joy of having your Venom and Carnage symbiote.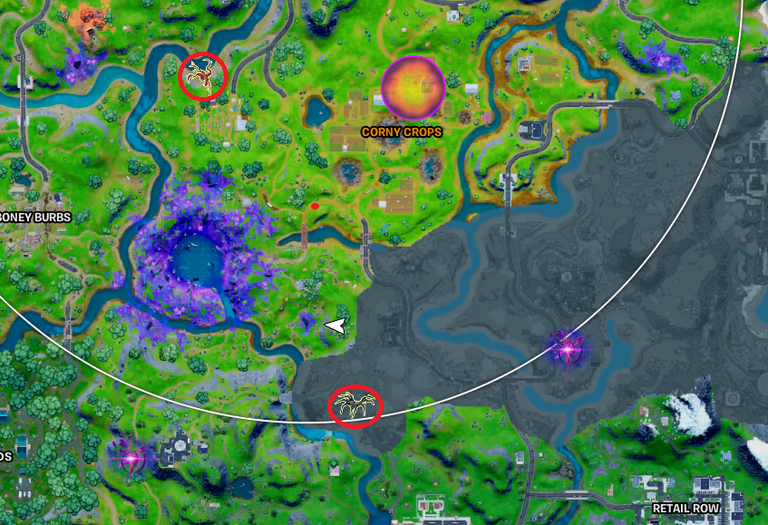 Summary of our complete guide to Fortnite Battle Royale