In 2017, an expected independent game finally made its entry on the video game scene: Cuphead. With its graphics paying homage to the cartoons of the 30s, it came to blow a wind of nostalgic freshness on the market and was a great success. But all was not won for this game at the time of its conception. Long gestation, exorbitant cost, artistic requirements… Back to the genesis of a family project that could have gone very badly.
We never expected Cuphead to be so successful. We were just making games that looked like us.
Jared Moldenhauer
A family affair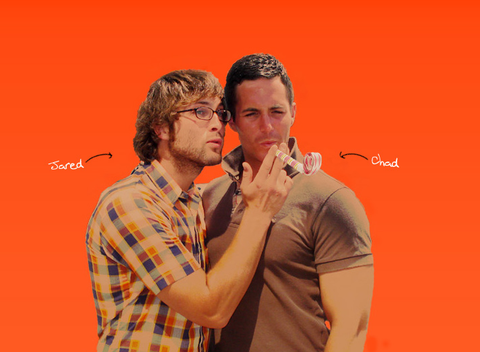 It all started with the ambition of two brothers: Jared et Chad Moldenhauer. From a young age, these two Canadians are inseparable and share the same passions: video games and drawing. They thus divide their free time between frenzied games on Master System and drawing competitions. As they grow up, they take pleasure in creating and drawing their own board games, often tough because of the presence of a dragon or other lava creatures that automatically bring you back to square one. After which it will be sur Qbasic, software for creating programming languages ​​allowing in particular to develop role-playing games, or even Net Yaroze, hobbyist development kit Sony, which the brothers will set their sights on to let their boundless creativity speak for itself. Little by little, they feed hoping to one day create their own video game. But life follows its course: the Moldenhauer brothers grow up, find a job, move away … And yet, they always keep this crazy project in the back of their minds, despite the 3000 kilometers that separate them.
It is in 2010, date on which the independent games take more and more importance in the sector (in particular thanks to the release of Super Meat Boy), that the two brothers decide to take the plunge. Due to their limited programming capacities, they first think of realizing a puzzle game on mobiles relatively simple. But the two brothers quickly realize that such a game can not really satisfy their desires. They dream run-and-guns that punctuated their childhood like Contra or Gunstar Heroes. After careful consideration, they therefore decide to let their child's soul speak and immerse themselves in a project that will really fascinate them: Cuphead. But, they know, such a production will require much more work.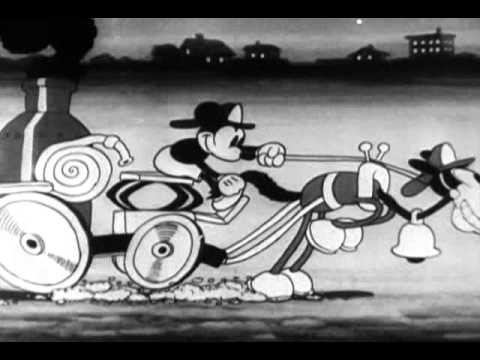 Especially since the two brothers, by their daring choices, do not really make it easy for themselves … To stand out in a market which sees the deployment of dozens, even hundreds, of games every day, Jared and Chad are betting on a strong and striking visual identity. To do this, they are inspired old VHS tapes of 1930s cartoons (Disney and Fleischer) that colored their childhood. During the numerous tests carried out, this type of animation will indeed be obvious. Yes but here it is, to remain authentic and produce quality work, close to the graphics of yesteryear, it takes a lot, a lot, a lot of work. To give an idea, a single second of film reel required, at the time, the realization (by hand) of no less than twenty-four images … Not to mention that Chad was the only one capable of working on the artistic aspect.
That's why in 2013, Chad's wife, Mary May Moldenhauer, joins the team. Employed in the field of finance, she takes advantage of her maternity leave to contribute to this great project. Passionate about art, video games and animated films from the 1930s, she particularly enjoys it and will quickly become an essential link for the proper development of the game. It is she who will supervise most of the sets of the game, take care of the inking of the smallest drawing and oversee all the visual aspect of Cuphead. And all this while taking care of her young daughter and being pregnant with her second child, thus sacrificing her nights and her social life to advance this beautiful project.
As the game progresses slowly but surely, the three friends decide to get to the heart of the matter and employ a programmer to produce a gameplay demo for the Independent Games Festival. The publication of an excerpt from the latter on a forum, as well as the first presentation of the game at E3 2014, Both will generate great interest from potential publishers as well as future players. So much so that the Moldenhauer decide to increase their aspirations.
A risky bet
Limited by their small means, the two brothers had indeed very quickly decided to restrain themselves. Cuphead was thus to contain only eight boss fights. To hell with platform levels, side quests, developed maps and other bosses that would have required too much work for such a small team. Yes but there you go, while expectations are growing in the face of this atypical game, the first disappointments are felt. Indeed, the players expect more and will not be satisfied with eight small bosses to destroy… The Moldenhauer thus decide to take into account the criticisms and to expand their project (as they initially thought). And who says more work, says more employees, and therefore a larger monetary fund.
This is why Jared, Chad and Maja decide to mortgage their respective houses. A tough and daring choice: if the game doesn't work, they could lose everything. This is why they are working even harder to produce a game that lives up to their ambitions. As of 2014, they are joined by several experienced animators and a painter. The small team is therefore growing, and will continue to do so over the years to finally welcome 19 people, carefully chosen, within Studio MDHR. Every member of the studio is driven by the same passion and drive to make things as good as possible.
And fortunately, because there is work. These are not no less than 50,000 images which will be carried out to carry out this project (for 15,000 initially planned), without counting the work on the music, the sound effects or the history… Everyone is putting their hands in the dough to produce a quality game with diverse and multiple inspirations. We find of course the spirit of the cartoons of the 30s (Betty Boop, Popeye, Felix le Chat or a Japanese propaganda cartoon from 1936 for the visuals of Cuphead and Mugman more precisely), but also many video games. We note for example the ghostly soul of Cuphead reminiscent of that of the Alex Kidd series, the merchant inspired by that of Wonder Boy III in particular, the sticky blue of Dragon Quest, the world of Super Mario World and so many other small details that crept in throughout this adventure, echoing great games. Because if the Cuphead team stands out on one point, it's on his sense of detail.
A work of goldsmith
According to a famous saying, it is just as important to use beautiful wood on the back of a cabinet as on the front. In other words, it's also important to dedicate care and attention to perfecting the little details that people might not notice, but that will delight those who do.
Cuphead has been developed with particular care, both in terms of the substance, as we have seen with the various winks, and in the form. Indeed, the whole development process has been centered around an irreproachable and sought after technique. Each element went through long and laborious brainstorming and testing sessions. Everything has been tried, even what deviated from the vision of the members of the studio. In all, these are more than 300 sketches which will have allowed the various artists to finally find the right path to follow.
Any artistic exploration can have a purpose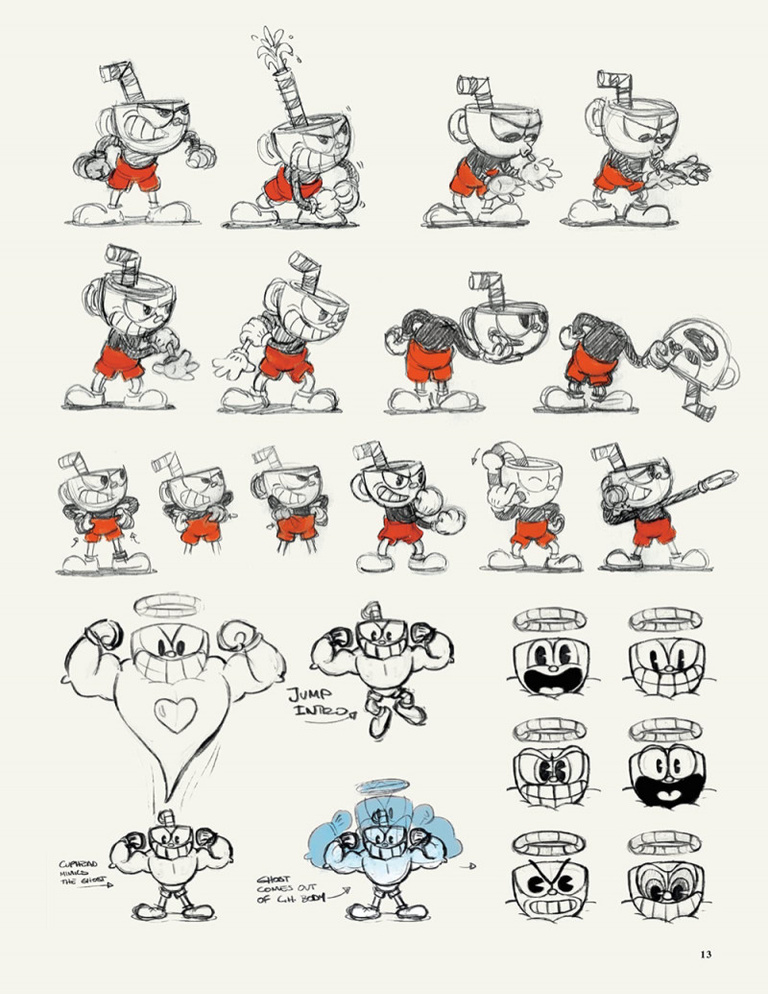 Each level, each character, each letter is worked, reworked, again and again to obtain the perfect result. And once the idea is found, you have to continue to coal, because the smallest thing takes hours to be put in place. For example, it is not less than 2,500 animation images that were needed for the Devil, thus mobilizing seven artists during the equivalent of a year in terms of working hours. No wonder when you know that the smallest image took at least twenty minutes of working time, in order to go through all the stages necessary for its successful completion. We thus understand why the game took, in all, seven years before going out.
Because it was not enough just to draw (by hand) a character for example. Indeed, the drawing was then inked, then colored before finally being integrated into the game. As for the decorations, the artists worked on sheets of smooth watercolor paper, which were then passed under a heat press in order to find the rendering of the 30s. And the same goes for almost every aspect of the game. For the presentation book that serves as an introduction to the game, a real book was modeled, decorated (using the techniques of the time to produce the children's books) and filmed. And even details that may seem as innocuous as letters have been the subject of in-depth work. Indeed, in the manner of yesteryear, each letter was hand painted by artist Warren Clark, after research work by master and historian of typefaces Mark Simonson, to produce a typeface that is both consistent and unique. And instead of just painting a few fake smoke for the final fight backdrop, the team used a technique that Disney used for its short films of the time consisting of filming real smoke to separate it frame by frame and produce kinds of plumes. In short, everything has been done to make the game as beautiful as possible.
If the Studio MDHR team can afford to take so long to produce a game to match, it is because the project is supported by big companies. Indeed, Microsoft is behind Cuphead and will distribute it when released. Something to reassure the Moldenhauer who even decide to leave their respective jobs to embark on this adventure full time. It is thus after seven years of hard work that Cuphead leaves. The game does not drink the mug and quickly becomes a success, both commercial and critical, selling over two million copies. He certainly marked his time and even became a source of inspiration for productions such as Enchanted Portals or Fearmonium. A risky bet but won for the Moldenhauer and the great family of Studio MDHR, to the delight of the millions of players who have been able to discover the enchanting universe of Cuphead.

Much like Cuphead and Mugman, Jared and Chad bet everything they had, never selling their souls to the devil. Fixed on their goals, they did not give up, despite adversity. Thus, they who could lose everything, finally won everything by setting up a scoring game, which will certainly leave its mark in time. Proof of this is that a DLC is being prepared for the game, but above all an animated series, The Cuphead Show, which should soon emerge. The universe of Moldenhauer and the great Studio MDHR family has plenty to endure.
For further
All the art of Cuphead (2020) Studio MDHR, Pix'n love edition (all quotes used above are from this book)