Game news ELEX 2: Jax will have to face dragons from another dimension
In 2017, Nordic Games, now THQ Nordic, and Piranha Bytes released ELEX, a futuristic post-apo RPG dated across the board. A game deemed bad, which did not undermine the ambitions of the team, which had announced a sequel in June at E3.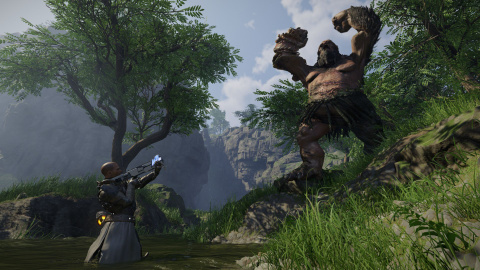 If it does not yet have a release date, ELEX II reappeared yesterday on the occasion of the showcase dedicated to the 10 years of THQ Nordic. No gameplay image for this new opus, but a cinematic dedicated to the story, which will allow us to find Jax and fight against dragons from a whole other dimension, the Skyanids. A major threat, which will force the hero to unite the Free Peoples of Magalan.
Some secondary characters, with whom we can discuss, also make an appearance but many elements remain unknown. We obviously expect a very rich lore, but also game systems that do not just ape Gothic II.