News culture Die Can Wait: Daniel Craig's moving farewell speech to James Bond
On October 6, Mourir Peut Attendre will finally arrive in theaters after several delays. But the new James Bond adventure will be Daniel Craig's last as the most famous spy.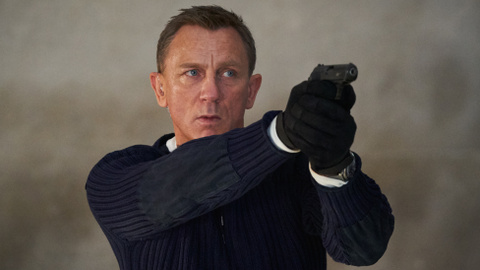 15 years after his first appearance as 007 with Casino Royale, Daniel Craig will remove the costume of the character created by Ian Fleming. And as is the tradition in Hollywood, the main personalities linked to a film must give a little speech. Daniel Craig could not escape it and it is an excerpt from this speech to which we were entitled. This piece of speech is an excerpt from the Apple TV documentary Being James Bond, who followed Daniel Craig on his adventure as the MI6 agent. And after 5 films, emotion is very present in the voice of the British actor:
(…) And … there are a lot of people here who worked on the five films with me, and I know there is a lot that has been said about how I feel about these films, and all of these … whatever. But I loved every second of these movies, and especially this one, because I wake up every morning thinking that I was lucky enough to work with you. It has been one of the greatest honors of my life.
As a reminder, Daniel Craig played James Bond in Casino Royale, Quantum of Solace, Skyfall, Specter, and Die Can Wait. If you wish see previous films, including those dating from before the Daniel Craig era, it is on the side of the French platform Salto that we will have to turn. Indeed, the service has achieved a real blow by acquiring the broadcasting rights for the 24 films that make up the franchise. To access the service, you must pay the sum of € 6.99 per month, most one month free trial is currently accessible.