Game news Spider-Man: An Expanded Universe With Wolverine And Other Heroes On PlayStation?
It is the dream of many Marvel players and fans. What if superheroes had their own expanded universe, in this case on PlayStation consoles? Insomniac Games, in charge of the Marvel's Spider-Man and Marvel's Wolverine saga, seems to indicate that… yes.
Insomniac Games, the dads of cult sagas like Ratchet & Clank or Spyro, did very well with the advent of Spider-Man on PS4, in 2018. True commercial success, the exclusivity did not stop there and was once again offered through a spin-off on Miles Morales (which also passed like hot cakes) while announcing a new adventure on PS5 in 2023. Even with a new Wolverine game announced in parallel. Hence the question that everyone is asking … Are the two franchises located in the same universe?
An MCU with gaming sauce, Insomniac Games style?
This is from the PlayStation Blog post regarding the Spider-Man 2 and Wolverine announcement that a sentence attracts attention :
Having the opportunity to build a new original universe with Spider-Man and now Wolverine is a great honor for many of us at Insomniac Games. Many thanks to Sony Interactive Entertainment for giving us the opportunity to develop these games, to Marvel for giving us characters that mean so much to a lot of people.
"An original universe with Spider-Man and now Wolverine", here are some words that put the flea in the ear. Would we therefore be dealing officially with a PlayStation-specific expanded world that includes Spider and Logan? Or does the turn of phrase indicate that each of the two characters has a universe of their own? Faced with this formulation a bit nebulous, and although some big media automatically opt for this first option, we will therefore try to take tweezers while waiting for a slightly clearer formalization.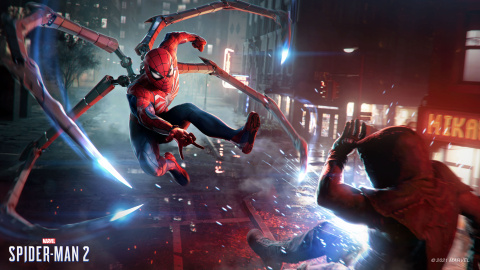 A monstrous potential
The Marvel Cinematic Universe is an example to follow, or at least from a business standpoint. De facto, a "Marvel Gaming Universe" would be an extremely enticing idea, especially if it is based on the very solid foundations of Spider-Man and the growing know-how of Insomniac Games. We recall that a very specific element in the Wolverine trailer suggested that Hulk could just be present in the adventure…
If the news turns out, knowing in addition that Venom (who could deserve a game on his own) will be Spider-Man 2's main antagonist, the potential of an extended Marvel world in video games seems obvious. In addition, it goes without saying that it would be a weapon of size for Sony against a Microsoft now equipped with heavy artillery, The Elder Scrolls being placed at the head of the line, for example.
Would you be up for an "MGU" on PlayStation consoles?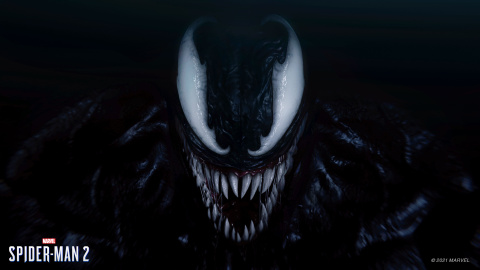 ---
Source : PlayStation Blog
---