Game news Call of Duty Warzone: a fierce trailer for Judge Dredd that opens hostilities in the battle royale
Activision warned us, Activision did it: Judge Dredd is the new guest of Call of Duty Warzone and Call of Duty Black Ops Cold War. Available now, this renowned guest announces the color with a short but muscular trailer.
Always determined to join forces with recognized universes, Call of Duty now brings Judge Dredd back to his famous battle royale Warzone and his latest Black Ops Cold War opus. This will therefore take the form of an operator to unlock, either in its "realistic" form or in its "comic book" appearance, thus adopting a cel-shadding style. Suffice to say that it is not every day that we see this in the Activision saga.
The law is him
To present it as it should and announce its immediate availability on PC, PlayStation 4 and Xbox One, the editor therefore releases a short blasted trailer that you can find above. Judge Dredd therefore succeeds John McClane (Die Hard) and Rambo, who also brought their strawberries in the famous FPS.
As a reminder, Judge Dredd is a cult franchise that started in 1977 : at the beginning a comic book conceived by the screenwriter John Wagner and the designer Carlos Ezquerra, the character is even more famous with the advent of a cult film adaptation (despite its flaws), published in 1995 with Sylvester Stallone in the skin of the protagonist. A new adaptation, a reboot, saw the light of day in 2012 with Karl Urban (The Boys) at the center of the story.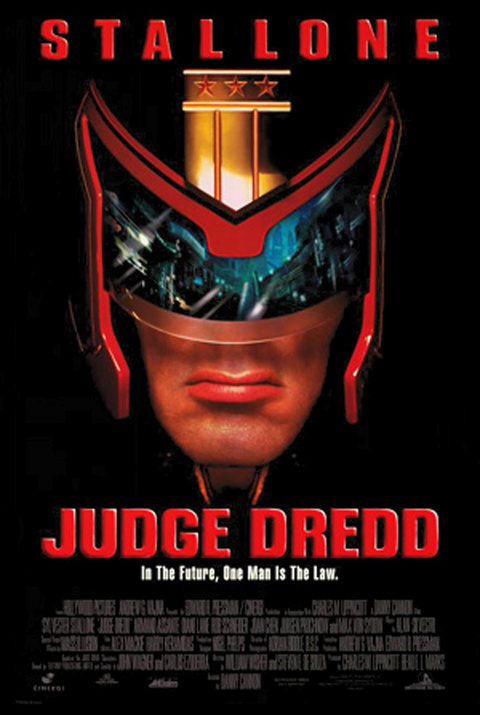 In short, all that to say that Judge Dredd is not just anyone and that he will probably come and give you a headshot in Call of Duty for the next few weeks. It is the law, it is like that.
---