Game news BloodRayne 1 & 2 ReVamped: The franchise resurrected with remasters, 1st bloody details
Formerly famous, the BloodRayne saga has not given birth to a new game since 2011. If this is still not the case today, it sees itself in any case coming back through remasters which should delight the few fans still present. .
It was in 2004 that Terminal Reality offered the very first BloodRayne, a hemoglobin-charged action game that had been, after all, a real success. We played Rayne, half vampire, half human, who had to thwart Nazi plans during World War II on behalf of the strange Bromstone Society. A sequel (the story of which this time took place in the 11th century) had also emerged in 2004. And then, while we're at it, let's note the trilogy of films directed by Uwe Boll between 2006 and 2011. BloodRayne, it was still something.
Blood, but not feet
Unfortunately, the saga died out in 2011 with the opus Betrayal, a 2D beat them all that didn't make much noise. Since, the franchise was bought by Ziggurat Interactive and the firm has planned for the future : very recently, the company thus released the remaster Bloodrayne Betrayal Fresh Bites… and in front of what obviously turns out to be a "success", the company today confirms the arrival of two new remasters.
BloodRayne: ReVamped and BloodRayne 2: ReVamped will therefore be redesigns of the two cult titles in the series, including a 4K resolution, from restored cutscenes, from reworked light effects, from restored textures and many small graphic details upgraded from water to fog, through shadows.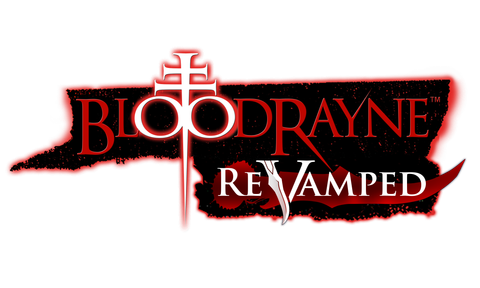 Note also the presence of a localization : for BloodRayne 1, the voices and texts will be available in French, English, Italian, Japanese, Russian and Spanish while for BloodRayne 2, only the writings will be translated into these languages, the dubbing is only available in English and in Russian.
Finally, last information and not the least: the two ports are planned for Xbox One in dematerialized form while on PS4 and Switch, they will be offered in digital version, yes, but also physical thanks to publisher Limited Run Games. We are now awaiting the price and the release date, which are unfortunately missing, as well as a first trailer.