News tip Among Us Arena: when the cult game becomes a fighting game! How to play it?
Among Us was successful and sparked an unexpected passion almost two years after its initial release. This flame does not seem to be extinguished yet when a fan has created Among Us Arena, a fighting game inspired by the universe of the game. We explain how to access it.
The hype around Among Us seemed to be slowly dissipating in recent months, after such a great and unexpected success. And the game is back in the spotlight again today, as a developer known as Starcutter unveiled the playable version of a game called Among Us Arena.
This fan game lets you fight by controlling the game's now famous crew members, one-on-one. The game is pretty basic in principle. You have a light attack button, another heavy attack button, and keys that allow you to attack with a knife or a pistol. And all of these attacks can be performed while standing, crouching, or in the air. It's even possible to play locally or online, although the servers don't seem very stable at the moment.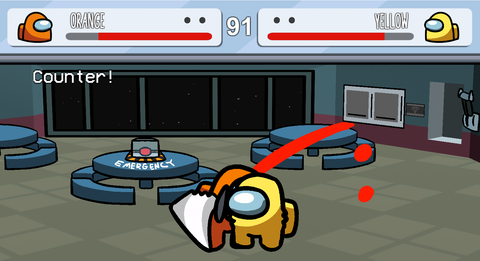 To start, access the download site by following

this link

.
Click on "Download now"then on"No thanks, just take me to the downloads".
Choose the region that suits you, in our case "Among Us Arena 1.07 – Europe.zip"and click"Download".
Extract the folder of the same name then run the file "AmongUsArena.exe".
Summary of our complete guide to Among Us