News culture Gundam: Iron-Blooded Orphans series gets special compilation
The Mobile Suit Gundam: Iron-Blooded Orphans animated series, which aired between October 4, 2015 and ended on April 2, 2017, will be compiled into nine parts.
The news was announced today by Sunrise, a Japanese animation studio that has created works that are now cult such as Gundam ou Cowboy Bebop : series Gundam from 2015 is going to be compiled into a total of nine films. These are scheduled for release in spring 2022, roughly the same time as the release of the mobile game Kidô Senshi Gundam: Tekketsu no Orphans G and, above all, the highly anticipated spin-off Kidô Senshi Gundam: Tekketsu no Orphans: Urôr-Hunt, revealed to him in 2019. The application will also come to complete the anime since it will compile elements of it.
An update on the spin-off
The compilation, in addition to being a means of showing the 50 episodes to those who have not seen them, will especially include a preview of the spin-off. Its existence being unveiled for 2 years, it goes without saying that the fans are impatiently awaiting this new story. Moreover, we find familiar names in the creation such as Tatsuyuki Nagai in the director who had, you guessed it, already produced the 2015 series. On the other hand, we can see the presence of Yu Ito drawing, while Minichiro Chiba will adapt them for the animation. As you can see, they are regulars in this universe, something to delight fans about the potential quality of the future anime.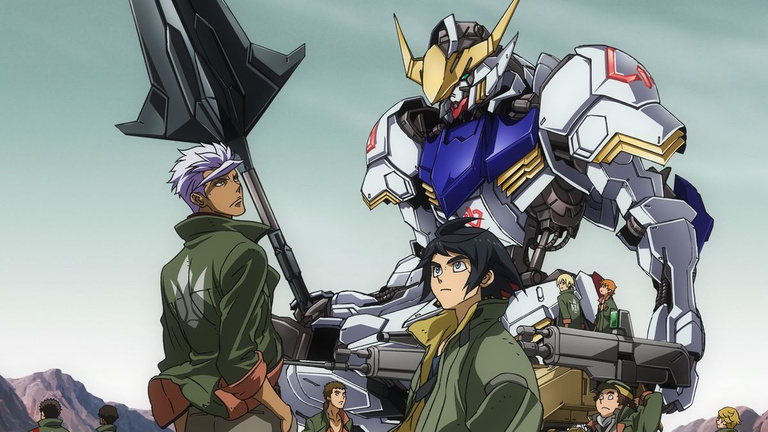 While we wait to find out all this in 2022, both seasons of Mobile Suit Gundam: Iron-Blooded Orphans are available on Netflix.