Game news Total War Warhammer 3: The harmonious land of Grand Cathay reveals itself
Initially scheduled for late 2021, Total War: Warhammer III will wait until early 2022 to launch hostilities. To help us be patient, Creative Assembly today unveiled a new faction, that of Grand Cathay.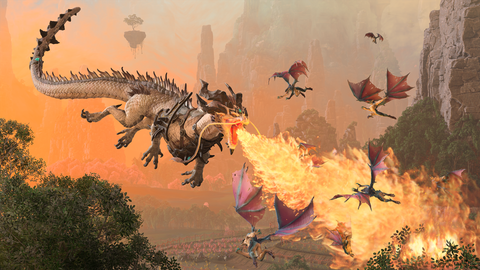 The developers of Total War: Warhammer III present Gran Cathay to us as a faction and a territory in total harmony with the world around it* Each unit would know its place in the plans of the Emperor Dragon Celeste. And in Total War, the Harmony of Stone and Steel will have to be perfect. In addition to a dedicated trailer, Creative Assembly introduces us to the faction's playstyle and the Legendary Lords that go with it. In the universe of the fantasy version of Warhammer, Grand Cathay is "The birthplace of one of the oldest and most powerful civilizations in the world of Warhammer. Virtually undisputed for thousands of years, it is ruled by the descendants of the Heavenly Dragon Emperor.".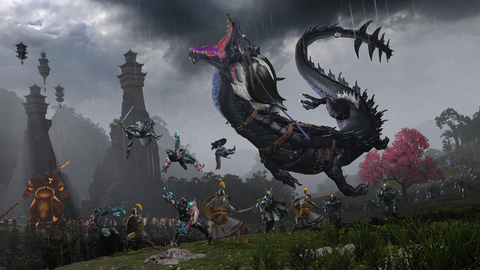 We are presented elsewhere Miao Ying, the Storm Dragon, who reigns over the frozen northern provinces and commands the armies of the Grand Bastion, as well as Zhao Ming, the Iron Dragon, who deals with the west and the road to the terrible Mountains of Tears. The latter is presented as a very high level fighter, watching over the borders and maintaining peace between the groups of the desert. However, the other dragons think his mind is not quite stable.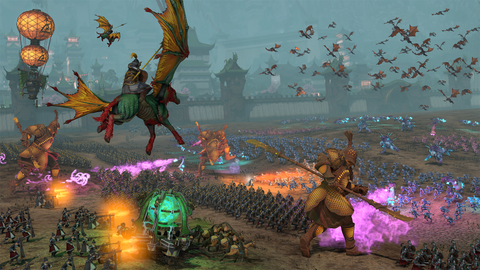 Grand Cathay will take the form of a predominantly defensive faction, able to hold out and exhaust the opposing troops. The idea of ​​harmony will be transcribed into play, with more and more powerful bonuses if the collective strategy is maintained. Also, the faction will have a great firepower, highly advanced war machines, and highly specialized elite units. These include the Jade Warriors and Elite Celestial Dragon Guards, Terracotta Sentinels, the Wu-Xing War Compass and Longma's Ethereal Great Riders. More detailed information on Grand Cathay will be revealed in the coming weeks.
To read also