Game news LittleBigPlanet: PS3 and PS Vita servers will not be relaunched
After several technical problems and numerous attacks on servers, Sony is giving up on the PS3 and PS Vita versions of the LittleBigPlanet games. The news broke last night, to the chagrin of fans of the license using these media.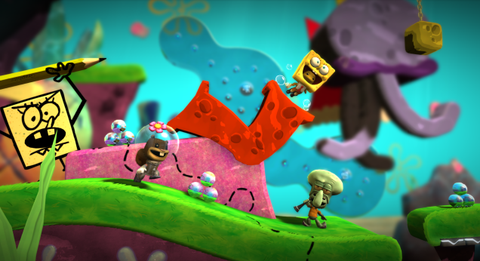 Since the spring, the servers of LittleBigPlanet, LittleBigPlanet 2, LittleBigPlanet 3 on PS3 and LittleBigPlanet PS Vita are the target of numerous DDoS attacks, possibly committed by a hacker unhappy with the treatment of the license and by people using the opportunity to disseminate hateful messages in play. Still, these attacks were so numerous and so important that Sony gives up on restarting servers. However, LittleBigPlanet 3 PS4 players will soon be able to relaunch the title thanks to the update 1.27, while Sackboy: A Big Adventure just isn't concerned with worries. In a statement posted on Twitter, the developers say:
Hello. First, we would like to apologize for the long downtime of LittleBigPlanet's servers, and thank you all for your patience as we work on this issue. The good news is that we've released Game Update 1.27 and brought the servers (and 10 million community levels) back online for PS4 players.

Unfortunately, we have to permanently shut down our services for LittleBigPlanet, LittleBigPlanet 2, LittleBigPlanet 3 and LittleBigPlanet PS Vita. We have no doubt that this news will be a big disappointment for many of you, but in the end it is the best way to protect the LittleBigPlanet community, and to ensure that our online environment remains healthy. Thank you for forming a wonderful community, for your continued love and support around Sackboy.
However, PS3 players will still be able to play story mode, local co-op, and additional single-player content. For the rest, it's the end of the adventure.
To read also