News tip Fortnite Season 8: Destroy a Tractor (Amanita Challenge Map)
It will not have escaped you that the launch of this season is rich in quests of all kinds and therefore inevitably in experience. Among the challenges offered to you, there is one that asks us to destroy a tractor. Let's see how we do it.
Where can I find a tractor?
If you've been playing Fortnite for a while, you already know that there is a place where you can find a tractor, the central part of the island which contains two farms, that of Corny Crops and that of the Armored Farmer. So this is where you will have to go.
Once you are there, know that there is a tractor available at the Farm of the Armored Farmer and no less than 6 tractors at Corny Crops. We have indicated them all to you on the map below and we give you the choice as to which one will be destroyed.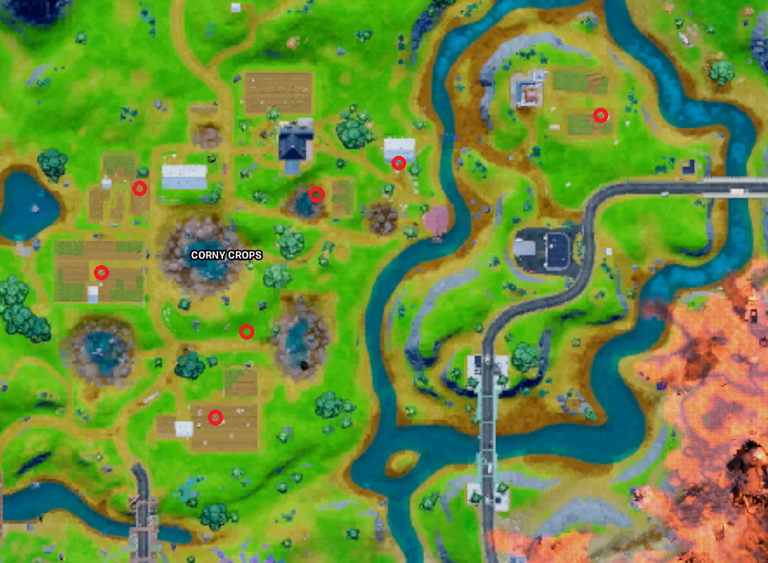 Summary of our complete guide to Fortnite Battle Royale