News tip Fortnite season 8 cartoon Poiscaille skin: location of all color jars, our guide
During the previous season, Fortnite decided to reintroduce the concept of customizable skins during the season. It was a success, so this season Epic Games renewed the experience with the cartoon Poiscaille skin and many variants to unlock.
To unlock new colors in addition to the base black and white style, we're going to have to pick up different jars. To unlock each of the colors you will need to find three jars on the Fortnite map and it is precisely to get our hands on it that we have designed these guides.
In addition, once you have successfully unlocked a color, you can also get another style directly inspired by the greatest skins of Fortnite. For that, you will need to spend 10 rainbow inks that you can find in the chests.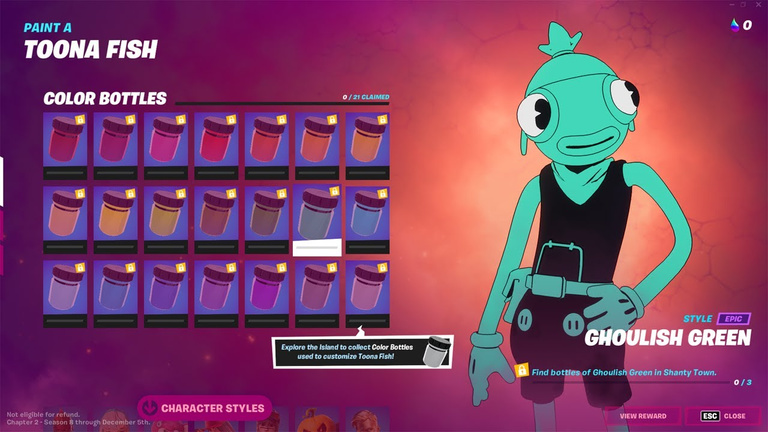 Summary of our complete guide to Fortnite Battle Royale