Game news FIFA 22 | FUT 2022: PSG's Messi, Neymar and Mbappé form the best offense in video games
A traditional subject of brawl and disappointment, the ratings of FIFA 22 / FUT 22 players fell in dribbles last night. The 22 best players in the simulation have therefore been revealed, and it is no surprise that the attack of Paris Saint-Germain is in the lead.
Already mentioned yesterday during the revelation by EA Sports of the notes of Kylian Mbappé, the attack of Paris Saint-Germain will be difficult to contest in FIFA 22. It is the publisher of the game who revealed the notes as and when of its simulation, while providing a comprehensive overview of the ratings of the 22 best players. And if we could expect it, the PSG team has three players in the top 10 with Messi (n ° 1), Mbappé (n ° 5) and Neymar (n ° 6).
Come to play the spoilsport on the podium, we note the presence of the Polish Lewandowski (player of Bayern Munich, n ° 2), of the Portuguese Cristiano Ronaldo (recently transferred to Manchester United, n ° 3) and of the Belgian midfielder Kevin de Bruyne (n ° 4).
Furthermore, the French presence is not limited to Kylian Mbappé since N'Golo Kanté, winner of the Champions League with Chelsea is present (n ° 9). And it is Karim Benzema who concludes the French top with a 14th place.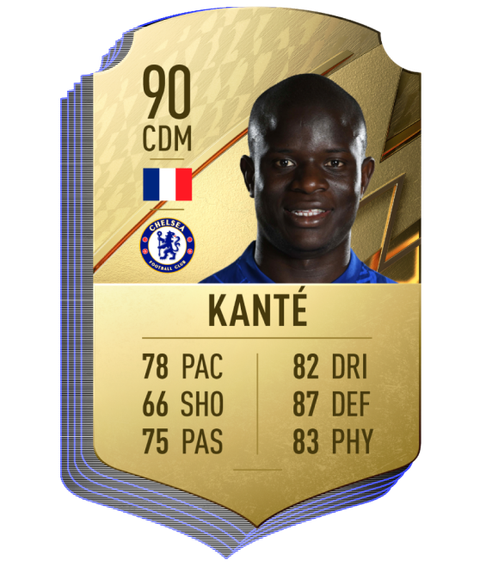 Notes that already do not fail to make the players react: for example, Riyad Mahrez reacted on Twitter to his note, with two emojis highlighting his incomprehension and exasperation:
Source : EA Games
Complete list
N ° 1 – Messi (PSG) – General note
N ° 2 – Lewandowski (Bayern Munich)
N° 3 – Cristiano Ronaldo (Manchester United)
N° 4 – De Bruyne (Manchester City)
N ° 5 – Mbappé (PSG)
N° 6 – Neymar Jr (PSG)
N ° 7 – Oblak (Atlético Madrid)
N° 8 – Kane (Tottenham)
N° 9 – Kanté (Chelsea)
N ° 10 – Neuer (Bayern Munich)
N ° 11 – Ter Stegen (FC Barcelone)
N° 12 – Wrong (Liverpool)
N ° 13 – Donnarumma (PSG)
N° 14 – Benzema (Real Madrid)
N° 15 – Van Dijk (Liverpool)
N ° 16 – Kimmich (Bayern Munich)
N° 17 – Son (Tottenham)
N° 18 – Alisson (Liverpool)
N° 19 – Courtois (Real Madrid)
N° 20 – Casemiro (Real Madrid)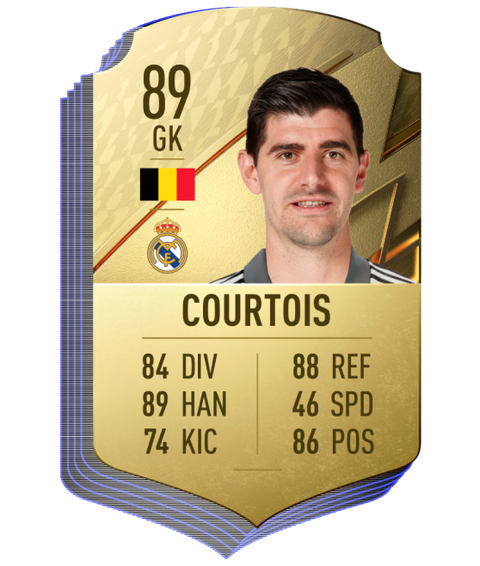 N° 21 – Ederson (Manchester City)
N° 22 – Mané (Liverpool)