The night of Wednesday September 15 to Thursday September 16, around 2 a.m., will mark a new turning point in the conquest of space with the long-awaited launch of the Inspiration4 mission by SpaceX, the aerospace company of billionaire Elon Musk. The particularity of this mission is that it will be entirely carried out by civilians like you or me… Well, almost! But what can Elon Musk gain in this case?
Summary
Elon Musk: passionate about space, but also a businessman

Inspiration4: The first mission made up of 100% civilian novices

Jared Isaacman, 38, businessman

Hayley Arceneaux, 29, medical assistant

Sian Proctor, 51, entrepreneur

Chris Sembroski, 42, aerospace engineer

The price of the ticket to space
Elon Musk: passionate about space, but also a businessman
Since nothing seems impossible, nor quite normal with him, Elon Musk has no less than three nationalities! Born in South Africa in 1971, he was naturalized Canadian in 1988 and then American in 2002.
Passionate from an early age by new technologies and the conquest of space, he joined the University of Pennsylvania in 1992 where he studied physics and economics.
In 1995, seeing the internet as the future of humanity, and while he had just obtained a scholarship from Stanford University to do a doctorate in energetic physics, he finally gave up his studies to start working life and create his first company with his brother Kimbal Musk, Zip2, a start-up aiming to help the media and more particularly the press to develop on the web.
Elon Musk subsequently created many companies, including PayPal (which he sold in 2002 to eBay for $ 1.5 billion), SpaceX, Tesla or even Hyperloop to name only the best known.
It was precisely in 2002, totally stunned by NASA's lack of ambition, that Elon Musk decided to create SpaceX to develop and produce revolutionary space vehicles., because reusable, with the avowed ambition, the colonization of the planet Mars which obsesses him since a young age. But it is very expensive and in order to finance his ultimate project, Elon Musk has another idea, to sell his services to NASA and to develop space tourism for everyone.
After only ten years of existence, SpaceX is already capable of sending rockets to supply the International Space Station (ISS) with water, food, equipment, oxygen or even fuel.
In 2015, a new step was taken, SpaceX managed to bring back and land the first stage of its Falcon 9 launcher and re-use it a few months later.
In 2018 it is worldwide recognition when, aboard the Falcon Heavy launcher, he propels a Tesla into space live in front of the whole planet. The fame of the two brands then immediately became international.
On November 16, 2020, SpaceX sent a crew of 4 astronauts to the ISS for the first time. An experience that will be repeated on April 23, 2021, this time with our national hero Thomas Pesquet.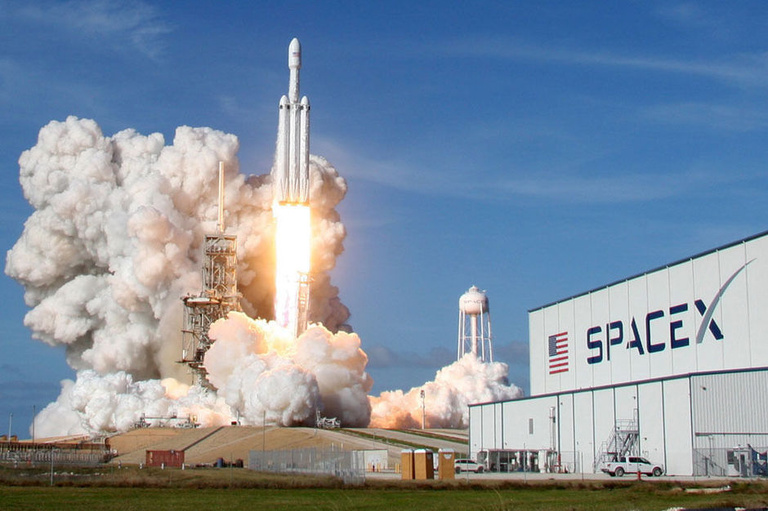 This week will mark a whole new stage in the conquest of space and the development of space tourism., since the first mission entirely made up of civilians (without any professional astronaut to supervise them) will leave the traditional base 39A of Cape Canaveral at around 8 p.m. US time (2 a.m. on the night of Wednesday to Thursday in France).
While Elon Musk and SpaceX are still planning to colonize the planet Mars, he's not the only one sending people into space. Richard Branson the boss of Virgin Gallactic and Jeff Bezos the former boss of Amazon and his company Blue Origin both already did so at the beginning of the summer. But the flights of the latter lasted only a few tens of minutes between 89 and 107 km altitude with mixed crews of professionals supervising civilians.
SpaceX will send 4 handpicked civilians for a unique 3-day mission to orbit more than 540 km from Earth. For comparison, the ISS is only "only" 408 km away from us.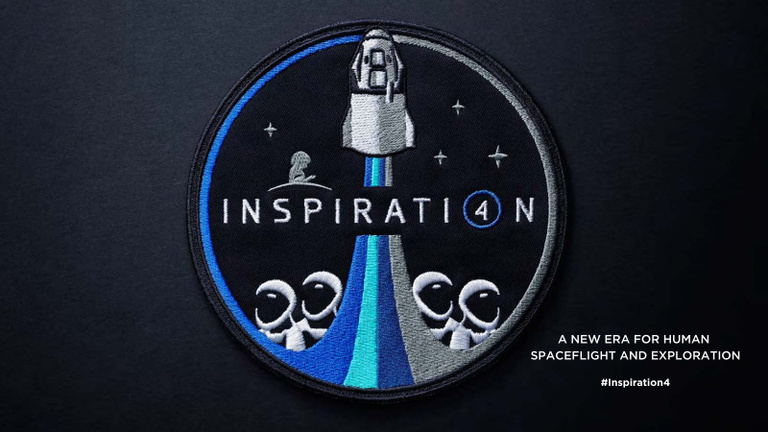 Inspiration4: The first mission made up of 100% civilian novices
The name of Inspiration 4 was not chosen at random, this flight is intended to be an "inspiration to inspire all human beings to try to live their dreams". It will also be SpaceX's 4th manned mission (after a test mission and two professional missions) and finally it will inhabit 4 people, 4 civilians therefore, chosen by a very precise process imagined by billionaire Jared Isaacman according to 4 distinct values, leadership, hope, prosperity and generosity.
Jared Isaacman, 38, businessman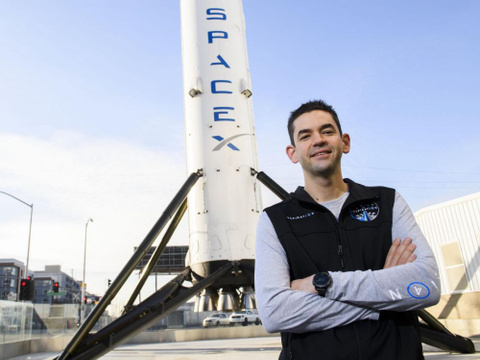 CEO of a company that manages banking transactions that he created when he was only 16 years old in his parents' basement, he is above all a pilot enthusiast. He also holds the record for round the world in a military jet in less than 62 hours. It is he who fully finances the mission and pays for the seats of the 3 other guests. Rather than surrounding himself with other billionaires, he decided to invite 3 people from civil society. He will be the commander and will take his place in the seat of leadership.
Hayley Arceneaux, 29, medical assistant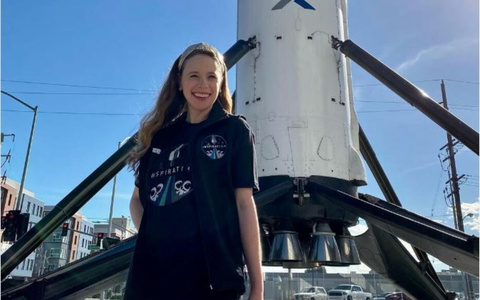 She is the first to have won her ticket thanks to her survivor status. Her story moved America because she survived bone cancer when she was just 10 years old. Treated at St Jude's Hospital in Memphis, she has since become a medical assistant in the hospital that saved her life. At 29, she will become the youngest American to be sent into space and especially the very first person with a prosthesis. She will be the mission's medical officer and her seat will represent hope.
Sian Proctor, 51, entrepreneur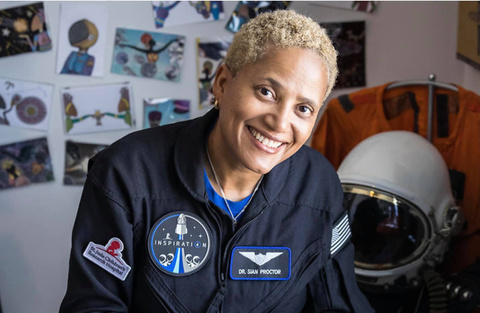 Born in Guam to a father working at NASA on the Apollo missions, Sian Proctor was a university professor of earth sciences for twenty years. She has applied several times to join NASA but has always failed at the gates of success. She won her seat through a Twitter contest where she had to record a video about her business. She will co-pilot the mission with Jared and her seat will represent prosperity.
Chris Sembroski, 42, aerospace engineer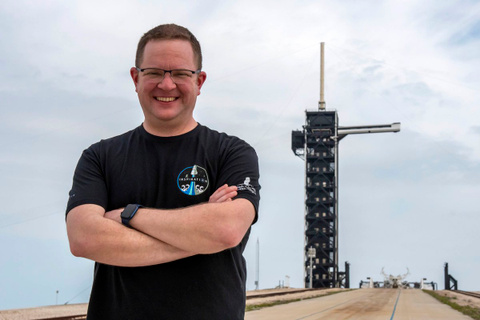 Former soldier in the air force, Chris Sembroski has worked in Iraq in particular. He won the precious sesame in a raffle after donating to St Jude Hospital for Sick Children. He will be in charge of cargo management and communications with Earth. His seat will be that of generosity.
The price of the ticket to space
If this mission has become possible, it is thanks to the boundless will of Elon Musk and the endless passion of Jared Isaacman, who will forever remain the first man to fully fund and command a compound space operation. only civilians.
Although the exact figures have not been released by SpaceX, there is still talk ofan entry ticket of nearly $ 55 million per person (46.5 million euros) or 220 million (186 million euros) for the full crew. And since Jared did not want it to be a "billionaire delirium" as he repeated, he decided to offer the trip in full to the three people accompanying him.
In parallel with the mission itself, Jared wanted to give a charitable character to this adventure so that everyone could identify with and take an interest in it. He personally donated $ 100 million in aid to St Jude's Hospital, organized a national fundraiser for the same hospital, set up an entrepreneurial contest on Twitter and struck a deal with Time magazine and the giant of Netflix video for the production of a miniseries.
The mini-series entitled Inspiration 4: Countdown has been available since Monday, September 6 and currently has 4 episodes. It traces the entire process of selection and training of 4 future astronauts. A 5th episode will be released a little later to tell us about these three incredible days they will have lived, from take-off to their return scheduled three days later.
You will be able to follow the launch of the Inspiration 4 mission on the night of Wednesday September 15 to Thursday September 16 from 2 a.m. French time on the SpaceX Youtube channel.