News culture Dying Can Wait presents its new agents
It is after multiple postponements that the release of the new James Bond, Dying Can Wait, finally takes shape. For the occasion, a short video is presented to us to briefly introduce the two new agents already seen in the other trailers.
October 6, 2021, you will therefore have the opportunity to meet the two new agents who will come to the aid of the famous spy. On the one hand we have Nomi, interpreted by Lashana Lynch (Still Star-Crossed, Captain Marvel), an assertive double 00, skillful, and, as seen in a short clip, a bit arrogant around the edges. On the other hand, we find Paloma, embodied by Ana de Armas (Knives Out, Blade Runner 2049), a Cuban agent who is visibly very agile in close combat.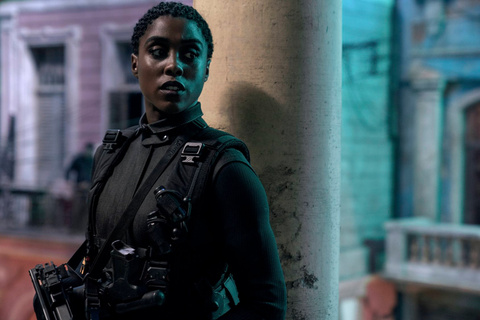 You will understand, for this closing of the adventures of 007 played by Daniel Craig started in 2006, here we have colorful characters who will be staged in promising action scenes that we can quickly see. The actresses also followed a fairly robust training that Lashana even qualifies as "military training".
In any case, if you too want to discover the outcome of this series of 5 films and see what the new agents will be capable of, it will be on October 6 at the cinema.
You will like also :