Game news Dragon Ball Xenoverse 2 presents the second character of its Legendary Pack 2
One thing is certain, it is that Xenoverse 2 is not ready to pack up. While the Full Power form of Jiren was announced by Bandai Namco in August to integrate the Legendary Pack 2 slated for this fall, there was still a second mystery character to introduce. It is now revealed.
This fighter is none other than Gogeta, but in his Dragon Ball Super form. This is an announcement that was anticipated, because a teaser of the character had already been leaked at the end of Jiren's (Full Power). Indeed, this snippet featured Goku and Vegeta fused together with a style that could only recall the one leading to Gogeta. Only, Gogeta Blue had already been introduced in the game in 2019, and confusion reigned. Despite this, it was almost certain that Gogeta in another form would join the roster, and it's done. We even have the right to a little bit of presentation gameplay against none other than Broly, exactly like in the movie DB Super.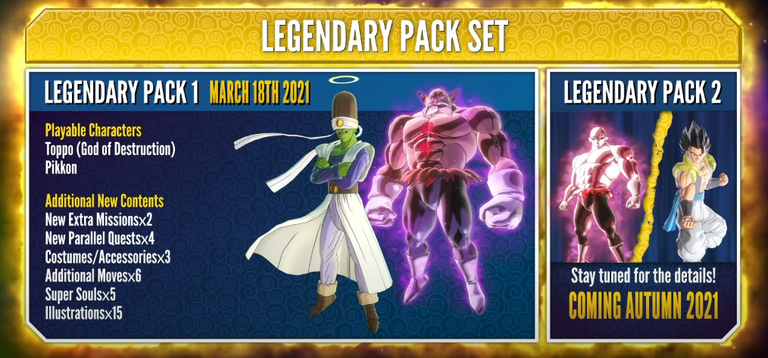 He will therefore be alongside Jiren (Full Power) when Legendary Pack 2 is released this fall and this trailer even leaves us with one last small detail, i.e. the introduction of another newcomer …
Case to follow and while waiting for a more precise date for the release of these characters, Dragon Ball Xenoverse 2 is available on PC, PS4, One, Switch and Stadia.