Game news Dead Space Remake: EA Motive will give us some news next year
Announced during EA Play Live, the Dead Space remake was recently shown in the form of pre-work and pre-alpha releases, but it's not yet clear when we'll have it in our hands. To find out more, we will have to wait a bit.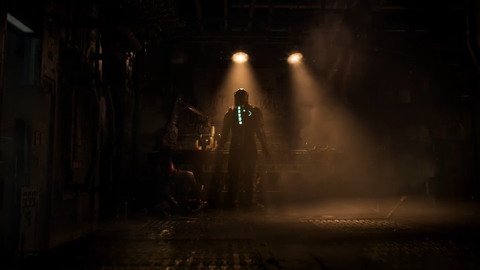 In active development for about a year, the remake of Dead Space is still very far from its release. A few days ago, the developers presented some pictures to compare with the original, to explain what they are changing or keeping, but without giving an exit horizon. But a few days ago EA Motive posted a message on Reddit through the community manager of Electronic Arts, in which we learn that it is no longer a question of chatting, but of getting fully into the development of the title. As a result, don't expect to hear from the Dead Space remake until next year. The game should therefore be absent from the Game Awards at the end of the year, even if nothing prevents a developer from coming to discuss the project.
It was important for us to give you a first glimpse of what we are working on so that you can share your thoughts with us. (…) Everything we showed was work in progress, which means we're going to be working on things like the Isaac costume, the aesthetics and the vibe of the Ishimura. We are working to make sure it has the right level of wear. (…) We will now be working headlong on the game, taking the time to review all of the comments, theories and suggestions you have shared with us. We can't wait to show you how you've helped shape the game next year as we get further into development!
To help players wait for a small video presents the work done to give the worn, rusty and sticky appearance of the Ishimura has been published in Reddit post header. In all likelihood, the title will be released on PC, PS5, and Xbox Series.
To read also