Game news Assassin's Creed Valhalla: Discovery Tour educational mode on the way
Since Assassin's Creed Origins, Ubisoft has included a Discovery Tour mode in the license games, which allows you to learn more about the period covered interactively. A little less than a year after its release, Assassin's Creed Valhalla is about to receive this same mode.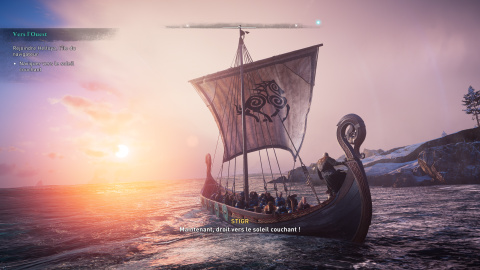 Entitled Viking Age, le Discovery Tour d'Assassin's Creed Valhalla will be available from October 19. As usual, it will be offered to owners of the game, but, for the first time, it will also be possible to buy it separately at the start of 2022. It will cost 19,99€, and it'll be happening on Ubisoft Connect, the Epic Games Store, PS4, PS5, Xbox One, Xbox Series, Stadia, and Amazon Luna. To design this new interactive experience, Ubisoft declares to be surrounded by historians and experts, but also alongside many partners.
Designed in close collaboration with a team of historians and archaeologists, this non-violent and interactive learning experience is a true immersion into the 9th century Viking world of Norway and England. The Discovery Tour: Viking Age puts storytelling and storytelling at the heart of the gaming experience. Players will be able to step into the shoes of Viking and Anglo-Saxon characters of the time and live their stories big and small. During this memorable adventure, they will also be able to interact with the environment and the inhabitants while discovering many historical details and anecdotes about the time.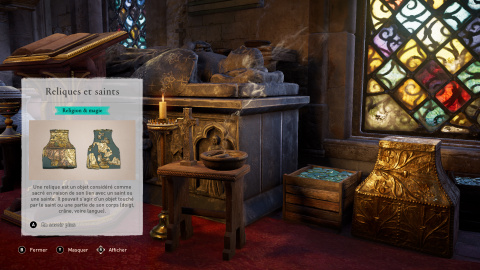 Among these partners, we find in particular the Hampshire Cultural Trust, which manages 23 museums gathering 2.5 million objects. This main partner is accompanied by the Britishi Library, the photo agency of the Meeting of the National Museums and the Grand Palais, the York Archaeological Trust, The National Museum of Denmark, and The Preston Park Museum & Grounds. Together, they enable Ubisoft to access numerous collections and numerous scientists covering the different aspects of the life of the Men of the North: geography, weaponry, armor, agriculture, combat techniques, daily life, engineering, or even archaeological remains.
For example, the HCT will organize an exhibition dedicated to Winchester, including a visit to the representation of the city in Valhalla. For its part, the Preston Park Museum will offer in early 2022 "A special traveling Viking exhibition where events integrating the Discovery Tour: Viking Age will be organized."