News culture World of Warcraft: Azeroth told through its myths and legends
Launched in 2004, the MMO World of Warcraft allowed Blizzard to develop a huge universe. Characters, History, regions, factions, weapons, monsters and legends are all elements that have made the title a game apart. If you want to delve into the legends of Azeroth, it is also possible to do so through reading.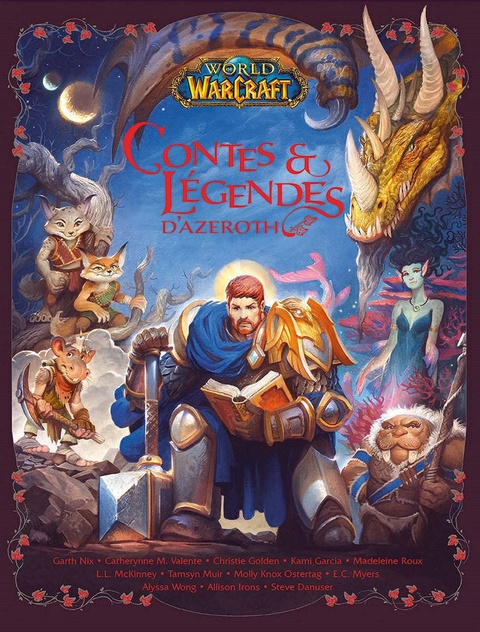 For just over two weeks, Panini has been offering readers the opportunity to discover World of Warcraft: Tales and Legends of Azeroth, a book offering a total of 12 stories that officially serve as a warning to adventurers. Published in the beautiful books category, the work has a cardboard cover and 176 pages of stories, for a weight of 1.75 kg and the sum of 30 euros. World of Warcraft: Tales and Legends of Azeroth was produced by Christie Golden, whose name can be found on the converture of many books World of Warcraft, Assassin's Creed et Star Wars, accompanied by Madeleine Roux, to whom we owe, for example, the novel La Maison des Furies, Asylum or even Catacombs.
Alongside them are Garth Nix, Catherynne M. Valente, Kami Garcia, LL McKinney, Tamsyn Muir, Molly Knox Ostertaf, EC Myers, Alyssa Wong, Allison Irons and Steve Danuser As for the back cover, here's what Panini tells us:
All stories have a power that spills out into every corner of Azeroth. From the windswept plains of the Eastern Kingdoms to the city of Gadgetzan, the differences between peoples are blurred by the universal tales of ordinary people overcoming extraordinary obstacles.

The warnings distilled by the tales have served as a safeguard for more than one brave hero, allowing him to return home safe and sound, while the adventure stories have pushed the most remarkable actors in history , to fulfill their grandiose destiny. Make yourself comfortable, remove your armor and listen to these wonderful tales. Monsters, mysteries and magic abound in this fabulous richly illustrated collection. (…)
This page contains affiliate links to certain products that JV has selected for you. Each purchase you make by clicking on one of these links will not cost you more, but the e-merchant will pay us a commission.
Find out more.