News tip Fortnite, Season 8: Upgrade a Weapon at a Workbench (Collage Challenge Map)
There are sometimes mechanics that have been present for several seasons in Fortnite and yet each time a new season starts we always ask the same questions, where do you have to go now to have access to them? This is particularly the case for workbenches which we are going to talk about here.
Where to find workbenches?
Indeed, who says change of season, necessarily says changes on the map and even if this season has been rather stingy on this side, Nevertheless, the landscape has changed all the same and this has had consequences, in particular on the workbenches..
So where can you find these workbenches now to be able to fill out your challenge card or simply upgrade your weapons? Well, we suggest you trust the map below which lists all of these establishments in season 8!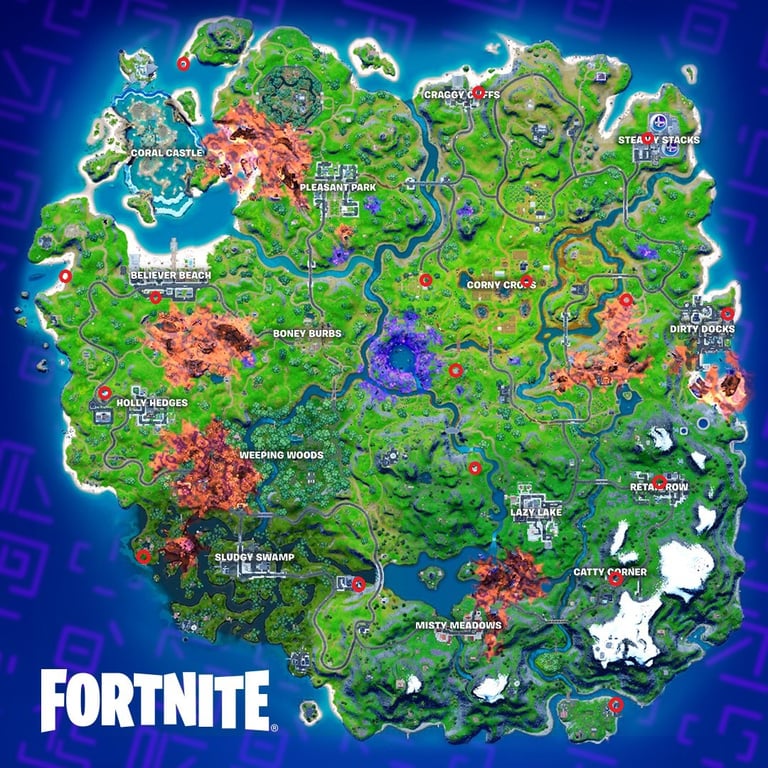 Summary of our complete guide to Fortnite Battle Royale