News tip Fortnite Season 8: Swimming in Canoe Lake and Lazy Lake (Jonesy Diver challenge map)
Obviously, when we talk about Jonesy Diver, we have to expect that we will find a challenge that requires us to dive head first. Here, this challenge requires us to go to the waters of Lazy Lake, but also to the lake of the canoes.
Where to find the canoe lake?
Well, we will voluntarily pass quickly on Lazy Lake. Indeed, the city is indicated roughly on the Fortnite map and it is impossible to miss it. Just bathe in the river that runs alongside the city to validate the first part of the challenge.
Canoe lake is further north. It is an imposing area with a central island where there are three canoes which gives the name to this place. As for the precise location, we have indicated it to you on the map below.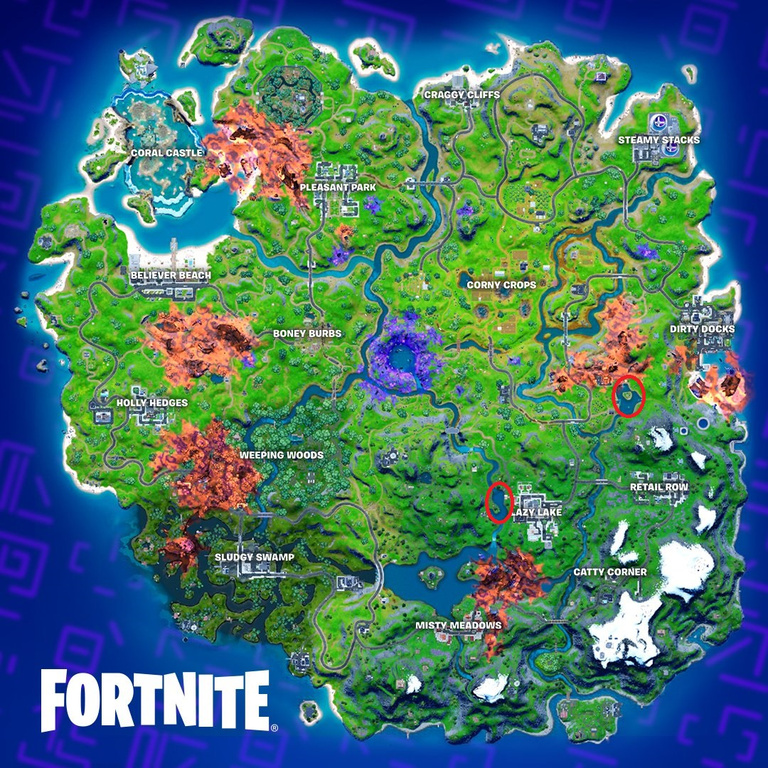 Summary of our complete guide to Fortnite Battle Royale