News tip Fortnite Season 8: Poiscaille, Our Seasonal Customizable Skin Guide
This was the case last season, Epic Games decided to try the experience again this season. Indeed you may have noticed that once again, a fully customizable skin was in the game for this season 8
Two ways to customize your Poiscaille
Indeed, Poiscaille in its cartoon style is available from the first levels of your battle pass. The problem is, it's just black and white and you probably want to make it look better. There are two methods for this.
The first is to go in search of lots of colors. Each color will have a specific location on the map and it will therefore be up to you to go to that location and to look for the three jars available to be able to unlock it.
Once that's done, you'll unlock an alternate style tied to one of Fortnite's popular skins. To unlock it, you will need to spend 15 units of Rainbow Ink. This ink can be found in the various chests on the island.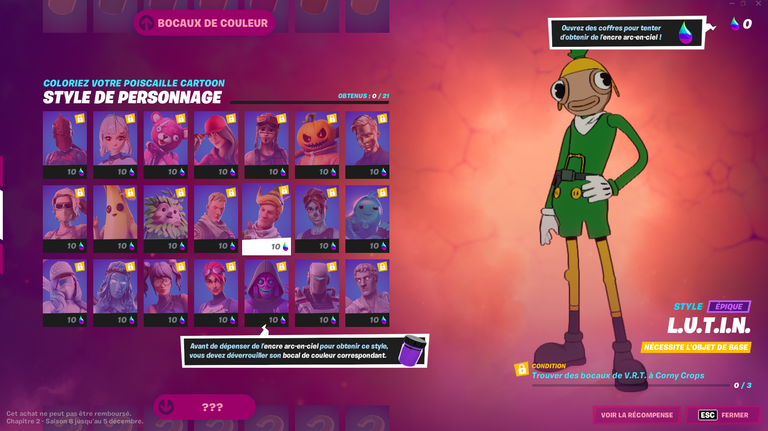 Summary of our complete guide to Fortnite Battle Royale