News tip Fortnite, season 8: map changes, our guide
That's it, the new season of Fortnite has just arrived and with it, the map has traditionally changed. So let's see what this new play area in season 8 has in store for us, and in particular the new points of interest.
A map that changes little
If you saw the end of season event, you saw the complete destruction of the ship which caused great damage. You would then have expected big changes to the Fortnite map, but this is absolutely not the case.
Indeed, as you can see from this new Season 8 map, there is hardly any change apart from the wreckage of the ship which has crashed here and there. Bad news for a lot of the fans who expected more news: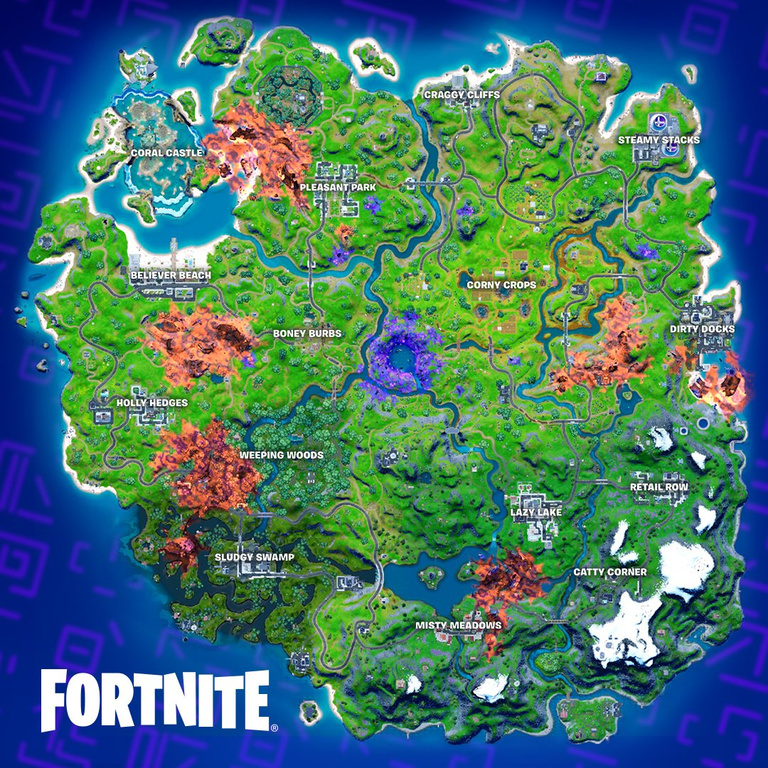 Crash zones
As we have just said, the main novelties of this season are the different crash zones that have appeared on the map. You can spot them in an instant in their orange color on the map. These areas are interesting because they set up two things.
First, there are drafts that allow you to move around, a bit like those present in season X of the first chapter. There are also trampolines that allow you to climb very high in the sky. Two interesting elements when it comes to mobility!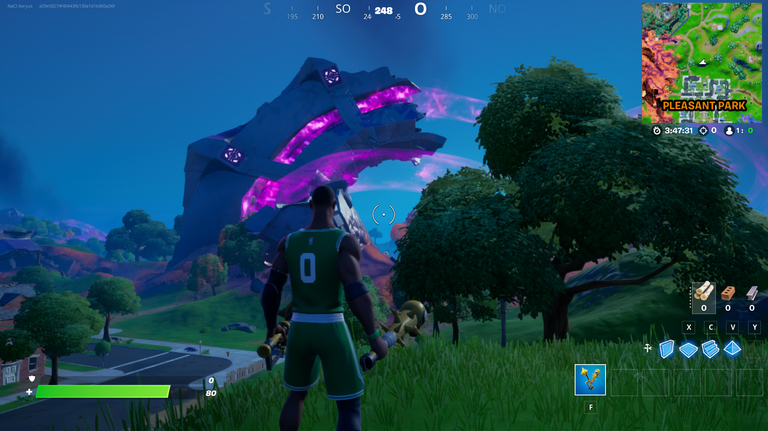 New out of old
As for the new points of interest, there are two of them. The first, Sludgy Swamp n'est que la version post abduction de Slurpy Swamps, so don't expect a lot of new stuff, and it's the same for the second one.
Indeed, Corny Complex becomes Corny Corps. It is always an IO base which has installed its equipment in the buildings; the only difference is that the area is smaller and dotted with holes caused by the abduction of the main base last season by the ship.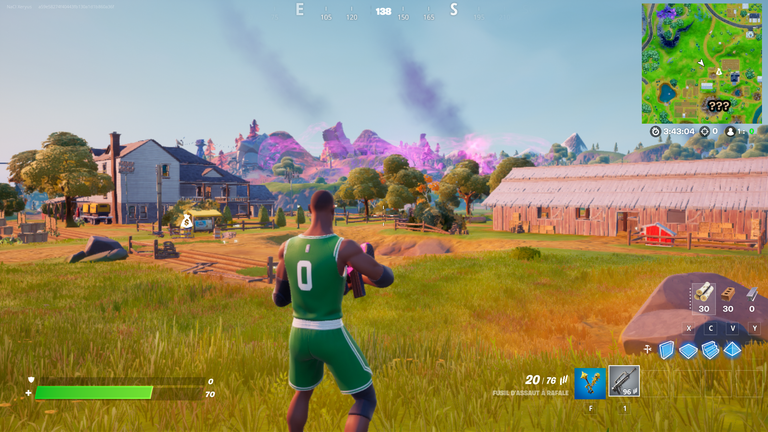 Summary of our complete guide to Fortnite Battle Royale