News tip Fortnite, season 8: Kevin the cube, Bleuvin, the golden cube, our guide
This Fortnite season 8 marks the great return of one of Fortnite's most famous characters, Kevin the Cube who seems to have returned with a whole bunch of friends who were inside the alien ship that invaded the island. last season!
Purple cubes and shadow stones
Let's start with the first type of cube that you will be able to find in various places on the map, the purple cubes. But first, let's take a look to the miniature versions that you will be able to find in the vicinity of these large cubes, the shadow stones.
If you've been playing Fortnite for a little while, you know these stones and you know that by consuming them, you will make yourself almost invisible and increase your jumping distance for a few seconds.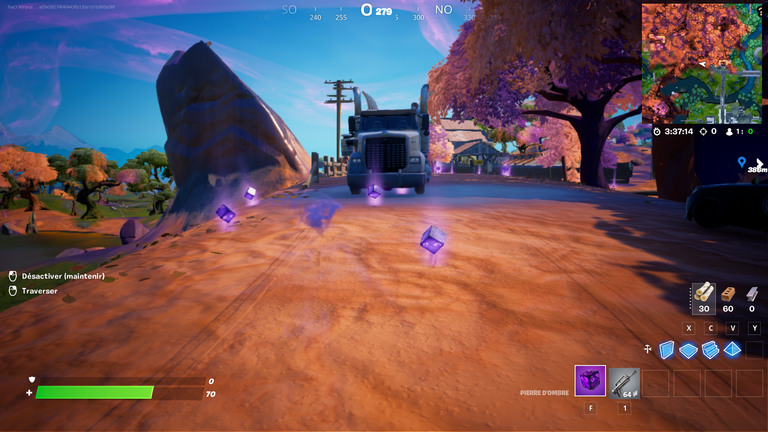 Bleuvin
If you took part in the end of season event, you know that in the ship a purple cube was purified and it was called Bleuvin. Well this cube also landed on the Fortnite map and more precisely north of the Cod camp.
When you touch Bleuvin, you will gain 20 shield points after a few seconds. It is interesting to note that there is no limit of use. From then on, you can raise your shield bar to the maximum via this means.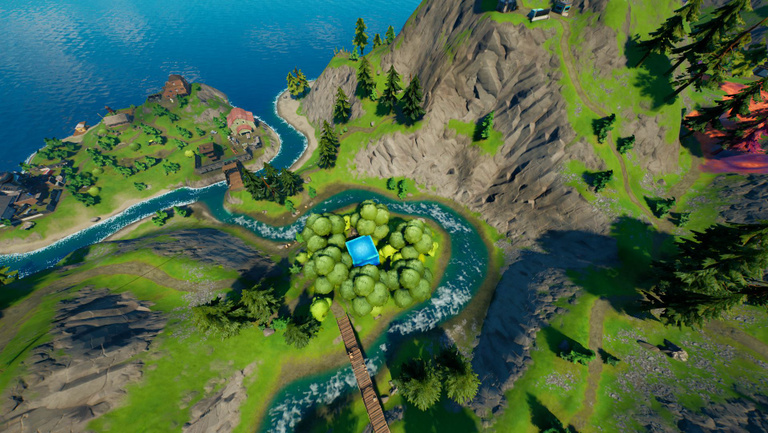 The golden cube
Another variant of the purple cube is present on the map, it is the golden cube. This one can be found at the North Exit of Holly Hedges. However, nothing seems to be happening at the moment when we get in touch with him, to see if that changes in the weeks to come.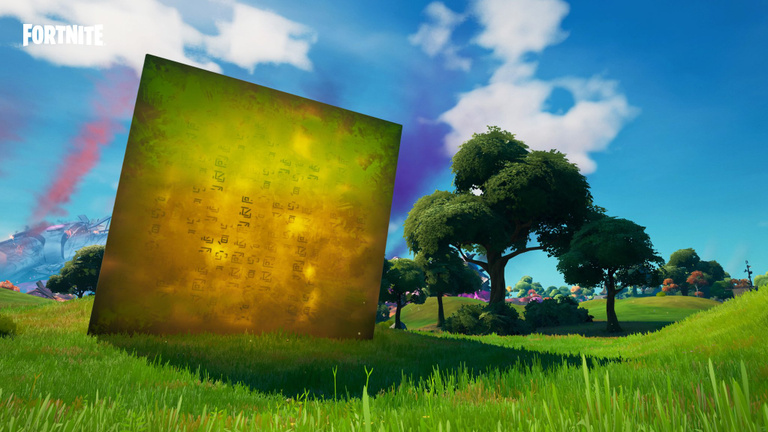 Summary of our complete guide to Fortnite Battle Royale