News tip Fortnite, season 8: Destroy supplies at Après Ski (Fabio Bellecrinière card)
Fabio Bellecrinière seems to be a dance enthusiast, but obviously, he doesn't really like being upset. Indeed, after a dispute, he asks you to destroy the après ski supplies, but you still have to know where it is!
Where to find Après Ski?
When you were told during the previous challenge to stay around Misty Meadows, there was a reason. Indeed, the chalet called Après Ski is located in the mountains to the south of the city and stay close, so you save a trip.
As for the precise location, we have indicated it to you on the Fortnite map below. Once there, go inside the chalet and simply break all the furniture, chairs and tables that you come across on your way.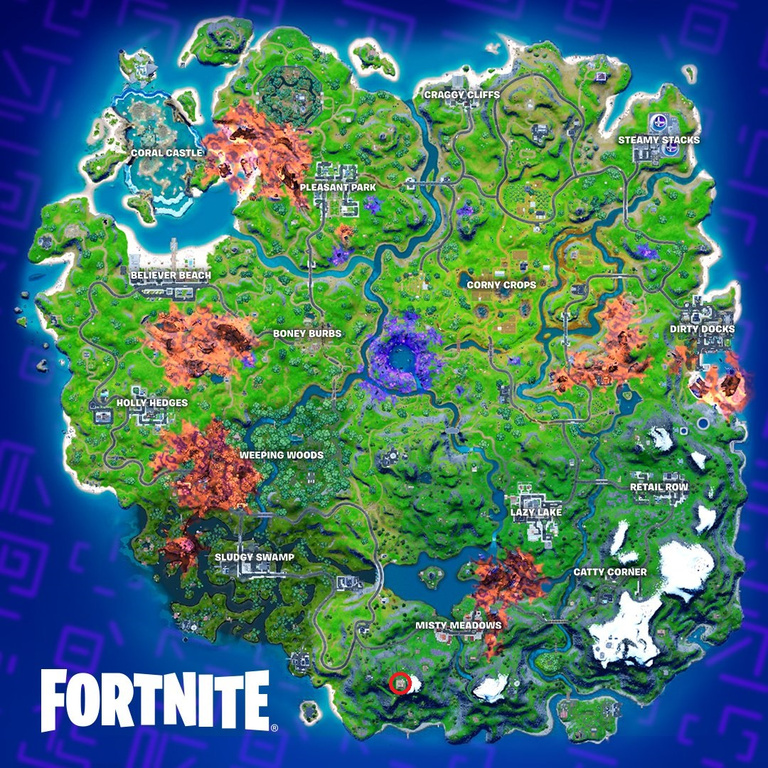 Summary of our complete guide to Fortnite Battle Royale