News tip Fortnite Season 8: Cartoon Poison Challenge Map, List & Complete Guide
Poiscaille cartoon is definitely one of the flagship characters of this season 8 of Fortnite. Indeed, in addition to being the customizable skin for this season, it also benefits from a challenge card. So let's see together what it contains.
The easiest way to start this quest series on Fortnite is to go directly to the menu of cards to fill. Once you are there, click on the one that interests you and the game will show you directly where you will need to go.
Visit different so-called places
For this first challenge, you will not see anything very complicated to do! Indeed, you are simply going to visit three localities, by which you understand towns with names indicated on the map. You don't even have to do it in one game!
Dance within 10m of an IO guard
The IO have taken a hell of a blow in the back of the head since yesterday's events, but all is not over. Indeed, there are still some secret pockets of the organization and you will have to find them to dance next. To do this, we recommend that you read our Guide: IO outposts and convoys.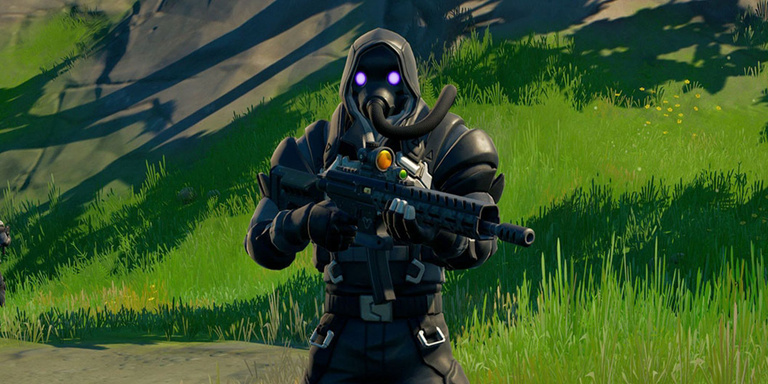 Sounds like a long way off, but at the start of Season 7, the alien ship snatched zero point right in the center of Fortnite's island. Obviously, Poiscaille cartoon seeks to remember this moment since he sends you to visit this part of the island.
Pulling the wheels of vehicles
Vehicles are good for moving to different places on the map quickly, but you still have to have tires. However, with this Poiscaille challenge and the number of people who will be doing it, it may not be easy for a few days.
Finally, for this last challenge, you will have to use all the gold bars that you must have won since the start of these challenge cards. Indeed, we ask you here to spend part of it in order to buy an item from one of the NPCs on the map.
Summary of our complete guide to Fortnite Battle Royale