News tip Fortnite, season 8: Bring a car to the weather station (JB Chimpanski challenge map)
Among the many challenges that populate the maps during this week 1, there are bound to be some that can cause you problems. Anyone asking you to bring a car to the weather station may well fall into this category.
Where is the weather station
The first thing we are going to see together is the location of the weather station. It has been around for several seasons, but it is not necessarily the most famous place in Fortnite. Indeed, you will have to go to the mountain south of Catty Corner.
It is also there or to Misty Meadows that we will advise you to go to find a car. Once that's done, all that's left is to climb the mountain and take it to the place we have shown you on the map below.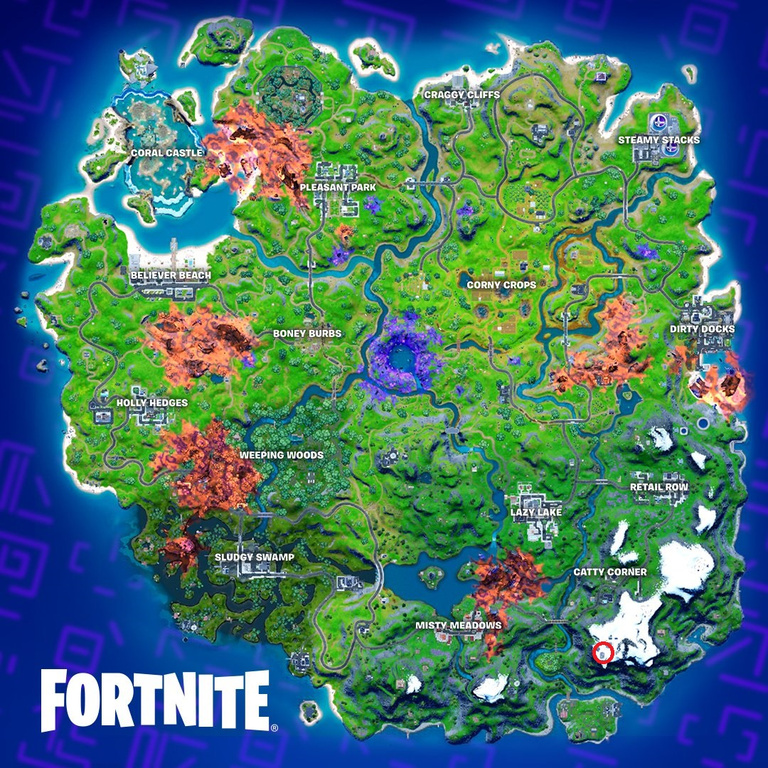 Summary of our complete guide to Fortnite Battle Royale