News culture Dragon Ball Z: an artist imagines Henry Cavill, Margot Robbie of Ezra Miller as certain characters
Since its appearance in the 80s, Dragon Ball has inspired artists, professionals and amateurs. Improbable mergers, characters and diversions are therefore an integral part of the life of the license which currently continues with Dragon Ball Super.
Among the artists who have fun with the license, we find carlosgzz003, a graphic designer who posts his work on his Instagram account. Yes the movies Dragon Ball Evolution, shot with real actors, is far from being unanimous, some people still like to imagine a successful adaptation in real shots of the Dragon Ball license. This leads to the publication of works, presenting certain actors in the guise of various characters. Carlosgzz003, for example, chose to imagine Henry Cavill as Trunks, Ezra Miller as C-17 cyborg, and Margot Robbie as C-18. Obviously, everyone is free to find these choices relevant or not, and remember that at present, No live-action Dragon Ball or Dragon Ball Z movies announced. On the other hand, animated films are very successful, in the image of Dragon Ball Super : Broly in 2019.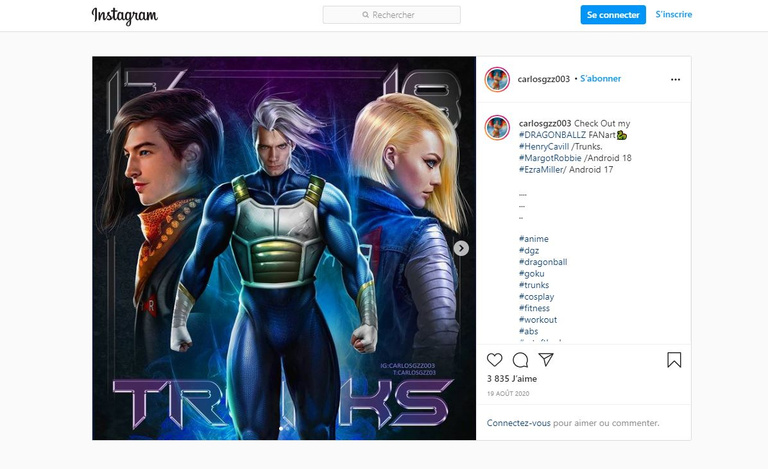 ''Trailer : Dragon Ball Z Kakarot, Trunks, The Warrior of Hope DLC. "
Via : Allocine