Game news Deathloop: Colt is desperate to make time tick again
Deathloop won't officially release until tomorrow, but some players have already received their box and the tests are gradually being released around the world. Overall very well received, Arkane's new game has a full launch trailer.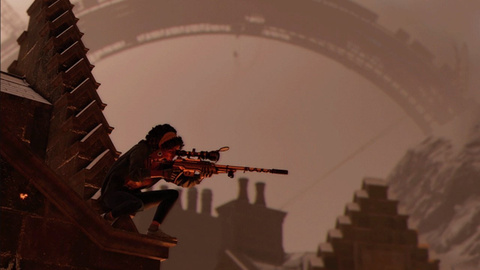 Deathloop is therefore the new production of Arkane Lyon, to whom we owe Dishonored or Arx Fatalis. Available in a few hours, the title features Colt, who will try to break a time loop by eliminating 8 targets in 24 hours. Every time he dies, he starts the day over again, getting closer and closer to implementing his plan. The problem ? He's not alone in this loop, and the competition is stiff. In front of him is Juliana, who will take pleasure in making us paranoid and ruining our games, as can be seen in the video.
In the new trailer, players can a new title, "Pitch Black", performed by Sencit and Lady Blackbird, and which appears in the soundtrack of the game. Obviously, she will not be the only one to try everything to stop Colt since the assassin is tracked by almost all the inhabitants of the island of Blackreef. Remember that Deathloop will only be available tomorrow on PS5 for consoles, but that it will also be available on PC.