Good plan news 3 Blu-Rays of Ghibli Movies purchased for the price of 2!
We no longer need to introduce Hayao Miyazaki and Isao Takahata, the brilliant founders of Ghibli studios, to whom we owe some of the most beautiful masterpieces of Japanese animation. At the moment an exclusive offer on Amazon allows you to buy 3 Blu-Rays for the price of 2.
Ghibli studios in the spotlight on Amazon with a formidable offer
When we mention the name of Miyazaki or Ghibli, everyone has a very specific memory of a particular cartoon and everyone has a little favorite sound. If My Neighbor Totoro still comes to mind very often, personally I have great admiration for Princess Mononoke, who will have marked my life as a young adult.
In total, no less than eight feature films are offered as part of this offer by Amazon, including:
The castle in the Sky : Released in 1986, it was the studios' very first cartoon (although Nausicaä of the Valley of the Wind was released in 1984, the studio did not yet exist).
My Neighbor Totoro : Released in 1988, it is for many the incarnation of Ghibli studios (with the Tomb of the fireflies released the same year). A magnificent story from which we come out upset.
Kiki's Delivery Service : Released in 1989 in Japan, we had the right to a release in France in 2004 only. We follow Kiki, a thirteen-year-old witch who leaves the family home to grow up alone and develop a fast delivery business.
Princess Mononoke : Released in 1997, it contributed to the international fame of the studio. A real adventure film of almost 2 hours 15 minutes, crowned with numerous awards all over the world.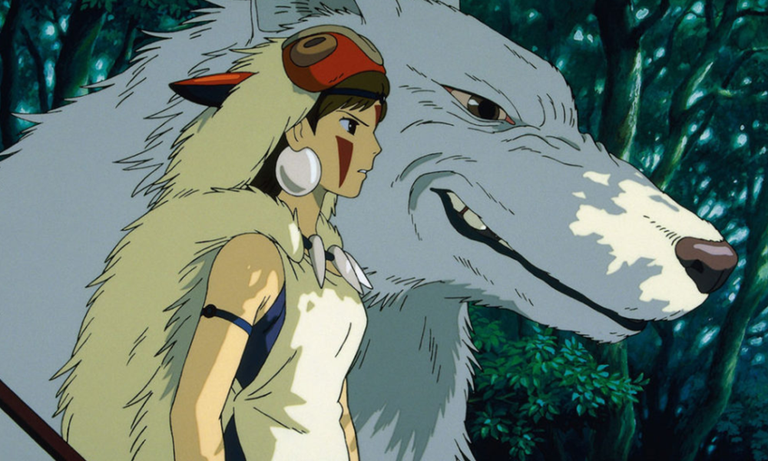 Miyazaki and Ghibli, works for eternity
Spirited away : Released in 2001, this magnificent tale tells the story of Chihiro, a ten-year-old girl who enters the spirit world. While his parents are transformed into pigs, Chihiro will do anything to free them and find the human world.
The kingdom of cats : Released in 2002, it is an adaptation of the manga "Baron, neko no danshaku. There too we follow the adventures of a young 17-year-old high school student, Haru, whose life will change when she saves a cat that was about to be run over. The cat is actually the prince of the Cat Kingdom.
The Howl's Moving Castle : Released in 2004, this is an adaptation of Diana Wynne Jones' novel, Le Château de Hurle. As often with Miyazaki, we follow the path of a young woman, Sophie, who meets a mysterious wizard during a chase.
Ponyo on the cliff : Released in 2008, it is Miyazaki's ninth film as director. Faithful to her previous works, we follow the adventures of Sosuke and Ponyo, a little goldfish girl trapped in a jar of jam …
Each film is sold individually for € 16.99, so we can have 3 for € 33.98 right now on Amazon.
---
This page contains affiliate links to certain products that JV has selected for you. Each purchase you make by clicking on one of these links will not cost you more, but the e-merchant will pay us a commission.
Find out more.