News business PS5, Firesprite, Paradox Interactive: the business news of the week
Sales figures, studio buyouts, financial reports, developers' transfer window, investments … if these subjects interest you, you are in the right place. We offer you an update on the business news of the past week.
Sony will no longer offer PS5 upgrades after Horizon Forbidden West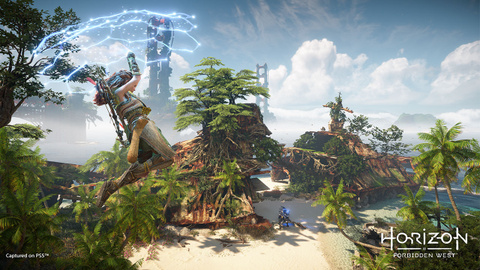 Last week, Sony caused an uproar by announcing the various editions of Horizon: Forbidden West and the opening of pre-orders. The Standard and Special editions of the game did not allow you to upgrade from the PS4 version to the PS5 version, unlike the Digital Deluxe, Collector and Regalla editions. But in the face of gamers' grumbling, Sony has changed its mind and all editions of the game will eventually include an upgrade at no additional cost.. "Last year, we made a commitment to provide free upgrades for our multi-generational launch titles, including Horizon Forbidden West. Although the profound impact of the pandemic has shifted Horizon Forbidden West out of the initial launch window planned, we are maintaining our offer: players who buy Horizon Forbidden West on PS4 will be able to upgrade to the PS5 version for free ", said Jim Ryan, CEO of Sony Interactive Entertainment, on the PS Blog.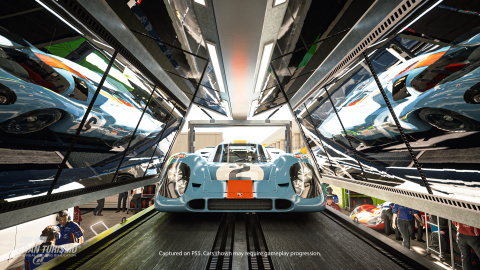 However, this will be an exception. For future PlayStation Studios games that will be released on both PS4 and PS5, like God of War: Ragnarok and Gran Turismo 7, the upgrade will be charged at 10 euros.. "I also wanted to confirm that in the future, cross-gen titles available exclusively on PlayStation (which will be released on PS4 and PS5), in digital or physical edition, will offer a digital upgrade option from the PS4 version to the PS5 version for a cost of 10 euros " Jim Ryan announced. As a reminder, PS5 games are sold more expensive: you have to pay 80 euros for the PS5 version of a game when its PS4 version costs 70 euros, or even less in supermarkets.
To read also: PS5: The paid update of PS4 games, a real problem?
Focus Home Interactive se renomme Focus Entertainment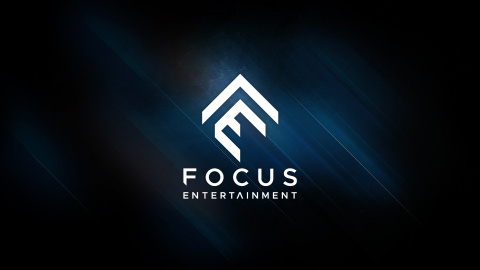 Founded in 1996 in Paris, Focus Home Interactive has long confined itself to a publisher role, collaborating with partner studios such as Asobo (A Plague Tale), Dontnod (Vampyr) or Tindalos Interactive (Battlefleet Gothic: Armada). But recently, the company offered its first internal studios by making the acquisitions of Deck13 (The Surge), Streum On (Necromunda : Hired Gun) et DotEmu, which itself combines the activities of developer (Streets of Rage 4, Windjammers 2 …) and publisher.
As part of this evolution towards a publisher-developer role, the firm is renamed itself Focus Entertainment., the term Entertainment being "more representative of this desire to diversify offers, services and income streams" according to the announcement release. And to add: "Entertainment also underlines the ambition to offer players around the world unique experiences with an editorial line that stands out thanks to innovative concepts, alternative gameplays and original universes that transcend the boundaries of video games".
Paradox Interactive: an investigation reveals abusive treatment at the publisher
Paradox Interactive is in turn at the heart of a scandal over the working conditions of its employees. Based in Stockholm, this publisher and developer is known for its strategy and management games, such as Crusader Kings, Stellaris, Cities Skylines and Europa Universalis.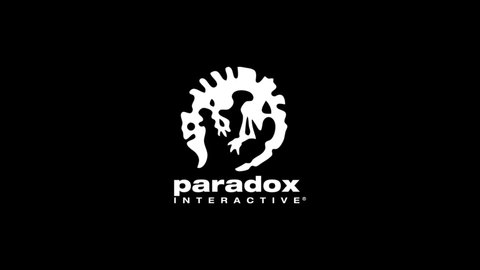 The site Breakit report the results of a survey carried out last August by two Swedish unions. 133 employees took part, Paradox employing almost 400 people in Sweden. 44% of respondents say they have experienced "bad treatments" within the company. Women, who represent 26% of those questioned, are 69% to declare having undergone "abusive treatment", against 33% for men. Bullying and gender discrimination are among the issues cited. The survey also evokes a "culture of silence" within the company. Internally, the perception is that the perpetrators of inappropriate acts are protected by management. "Offensive treatment is a systemic problem and all too common for Paradox", concludes the report, which was presented on August 30 to Marina Hedman, director of human resources, then to Ebba Ljungerud, who was still serving as CEO. Two days later, Ljungerud's departure was announced. the Paradox Interactive press release then quoted "differences on the business strategy to be adopted in the future".
Having read this investigation, Paradox now plans to conduct its own internal research and take appropriate action. The firm will call on an external and neutral company to carry out an in-depth audit and a comprehensive survey of employees. "This will help us to continue our efforts on all the subjects that we have wanted to improve in recent years, harassment and abuse in the front line, but we will also look at subjects such as hiring conditions, impartial compensation, awareness raising. continues to prejudice, inclusion, etc. ", said Paradox's communications department. The new CEO, Fredrik Wester, also ensures that there is no correlation between the results of the investigation and the departure of the former CEO.
Acquired by Sony, Firesprite joins the PlayStation Studios family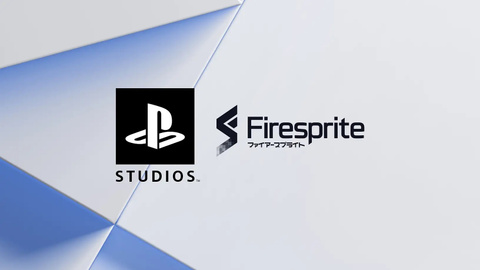 Sony Interactive Entertainment bought its 14th in-house studio this week, having bought out Housemarque and Nixxes earlier this year. The builder has acquired, for an undisclosed amount, of Firesprite. This English studio was founded in 2012 by Studio Liverpool alumni (formerly Psygnosis), a team known for licensing Wipeout et Formula One… which was dissolved by Sony in 2012. Hermen Hulst, head of the PlayStation Studios label, said to himself "very happy to welcome them again".
"Firesprite is a creative and ambitious studio that has demonstrated its ability to create exceptional experiences that showcase the full potential of our hardware platforms. The technical and creative capabilities of the team will be a key asset in the development of our superb catalog of exclusive games, and I think you'll love what the future holds ", can we read on the PS Blog.
Employing nearly 250 people, Firesprite was already a close partner of Sony. The studio signed the horrific FPS The Persistence, first released on PS VR in 2018, and was involved in the development of The Playroom and The Playroom VR. The studio's expertise in VR will logically be leveraged with the development of an "action / adventure blockbuster in virtual reality" probably intended for PlayStation VR 2, as revealed this recent job offer. But that's not all : a service oriented PvP shooter and one narrative adventure game are also in preparation. In all three cases, Firesprite indicates that these are ambitious AAA projects. "You will hear from us very soon", promises Graeme Ankers, managing director of Firesprite, on the PS Blog.
To read also: PlayStation: Buyout Housemarque, Nixxes… Does Sony want to become bigger than Xbox?
Tripwire Interactive: CEO quits after taking anti-abortion stance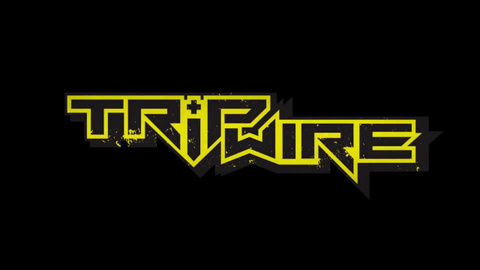 John Gibson, CEO and Co-Founder of Tripwire Interactive, resigned from his post two days after the publication of a tweet in which he shows his support for the new anti-abortion law in Texas. "I am proud of the United States Supreme Court which upheld Texas law prohibiting abortion for babies with beating hearts (around the sixth week of pregnancy, editor's note)", did he declare. This message will have had rapid consequences : Shipwright Studios, which notably co-developed Chivalry 2 and Maneater, has announced that it wants to terminate all of its current contracts with Tripwire. Torn Banner Studios, main developer of Chivalry 2, has for his part declared do not share John Gibson's opinion.
Alan Wilson, co-founder and vice-president of Tripwire, will take over as CEO. "John Gibson's comments are based on his personal opinions and do not reflect those of Tripwire Interactive as a company. His comments contradict the values ​​of our entire team, partners and much of our community at large. The management of Tripwire is deeply sorry and united in their commitment to take swift action and foster a more positive environment. ", can we read in the communicated published by Tripwire. Born in 2005, the publisher and developer made a name for himself with the Killing Floor and Red Orchestra licenses.
In brief in the business news of the week
A first verdict has been rendered in the lawsuit between Apple and Epic Games. The judge decided that Apple will no longer be able to force publishers to use its payment system within their applications. More information in this article.
Microids and Éditions Albert-René have signed an agreement that will allow the French publisher to produce three additional Asterix and Obelix games in the next five years. They will be added to the Asterix & Obelix beat'em up: Slap them All! which will land on November 25th. Also remember that Microids will soon release The Smurfs: Mission Malfeuille (October 25) and Marsupilami: The Secret of the Sarcophagus (November 16), as well as a new Tintin game.
Some new sales figures : Stardew Valley has exceeded 15 million copies sold, while Garry's Mod hit the bar 20 millions. For his part, the Nioh franchise has exceeded 6 million, a million more than last April. The first Nioh is also available on the Epic Games Store at the moment.
There is now over a million PS5 sold in Japan, almost ten months after its launch. The PS4 had taken a little less than twelve months to reach this symbolic milestone.
Creative Director of Steep and Riders Republic, Igor Manceau has been appointed Creative Director at Ubisoft. The post had been left vacant since the resignation, in July 2020, of Serge Hascoët, who was cited in the numerous accusations concerning the internal problems of the company.
The tinyBuild publisher will hold its first digital conference, called tinyBuild Connect, September 14 at 6 p.m. on

YouTube

. Hello Neighbor 2, Tinykin and two new games will notably be shown.
Mario Kart 8 Deluxe takes the lead

sales in France on the physical market

. It is ahead of Animal Crossing: New Horizons, The Legend of Zelda: Skyward Sword HD, Ghost of Tsushima Director's Cut and Super Mario 3D World + Bowser's Fury in the latest weekly leaderboard.