Game news The Long Dark: The 4th episode arrives and promises to be chilling!
The Long Dark adventure, developed by Hinterland and published by Skybound Games, started in 2017 with some success. Now with three episodes, the title is still awaiting its fourth chapter, postponed until this fall because of the pandemic.
Initially, the fourth episode of The Long Dark was slated for release in 2020, but sanitary conditions forced the developers to postpone the release by almost a year. If all goes well, it should arrive by the end of the year. In the meantime, the studio gives us news via Raphael van Lierop, the big boss. In a new blog post, the director of Hinterland tells us that the name of this new episode is "Fury, then silence". It accompanies the whole of a pretty visual, and one synopsis, which we hide under the spoiler tag for those who would like to avoid knowing too much: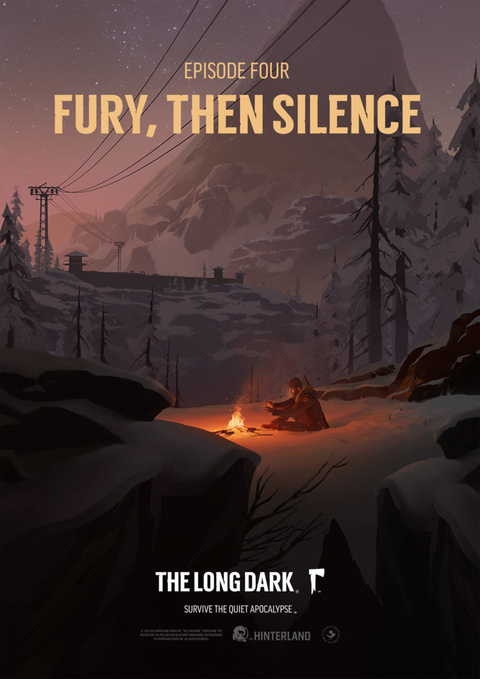 We also learn that this episode will take place in a new region, at the heart of which is an old and vast prison, located in the shadow of Blackrock Mountain. We are promised 7 to 10 hours of play, a good hour of cutscenes, and more than 40 minutes of new music. Players should discover new characters and experience the setting up of the very latest storylines, the threads of which will be unrolled. in a fifth and last episode still undated. The team seems confident about the game's release, as Raphael van Lierop indicates that the team is in the home stretch, that most of the bugs have been fixed, and that the work is currently focused on localization, the elements necessary for launching, and optimization.
The release of episode 4 of The Long Dark will however consequences on the price of the game. Launched in early access at 19.99 €, the title was then increased to 29.99 €, the price at which it has been sold since. The release of the new episode will be accompanied by a further price increase, raising the latter to € 34.99. A price that the studio just estimates with regard to the current state of the game, its overall quality, and the content offered. Once Fury, then silence came out, we discovered the first elements of the ultimate episode.