Game news Pathfinder Wrath of the Righteous: A very good start for Owlcat Games' RPG
In 2018, Owlcat Games released Pathfinder Kingmaker, an RPG inspired by the eponymous board game. Three years later, the studio is back with Pathfinder: Wrath of the Righteous, still adapted from the board game, and success seems to be there.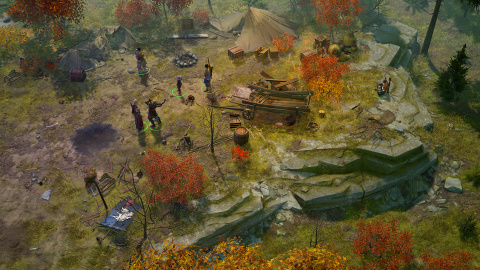 Available for about ten days, Pathfinder: Wrath of the Righteous has already been sold over 250,000 copies on PC, knowing that the PS4 and Xbox One versions are still under development. A nice little success, which can also be seen in the number of players connected simultaneously. For the new opus, the current peak is 46,724 players, against 22,643 for the Kingmaker episode according to SteamDB. The team is therefore pleased with this launch, especially since the project had to go through the Kickstarter box to be born. A campaign that set the tone, the success had been there, as Alexander Mishulin, creative director of the game at Owlcat Games recalls:
We have been working very hard for a long time to make Wrath of the Righteous a game that lives up to our ambitions. And thanks to the phenomenal support we got from the Kickstarter campaign, we were able to go even further. We wanted this to be a defining moment for CRPG fans, pushing the genre to new heights, with mechanics that bring the flexibility and freedom found in tabletop adventures. We're glad players and critics felt that drive, and more. This reception makes us really happy.

Compared to the launch of Kingmaker, the number of concurrent players more than doubled during the first weekend of marketing! In addition to these excellent results, the very positive feedback from players and the press completes this launch.
Already available on PC via Steam, the Epic Games Store and GOG for € 49.99, Pathfinder: Wrath of the Righteous will be available on Xbox One and PS4 on March 1, 2022. Note that for console versions, a physical output is well planned, and it will be provided by Prime Matter.