Good plan news Laptops with RTX 3070 and 3080 at slashed prices at Fnac
Fnac has just launched its special Back-to-School operation! And it notably offers discounts on laptops! Among the selected, we noticed two that manage to combine competitive price and cutting-edge gaming configuration.
Fnac has launched a vast promotional campaign for many products. For each of them, € 10 is free for every € 100 of purchase credited to your fnac + account! This can be combined with current offers. To do this, simply use the code CARTABLE in the insert provided for this purpose when validating your basket. To benefit from this code, you must have an Fnac loyalty account that you can find here.
Among the offers on offer, we found two PCs that stood out for their configuration very focused on gaming and with particularly competitive prices!
Asus Dash 15.6 inch with Intel Core i7-11370H, 16 GB RAM and RTX 3070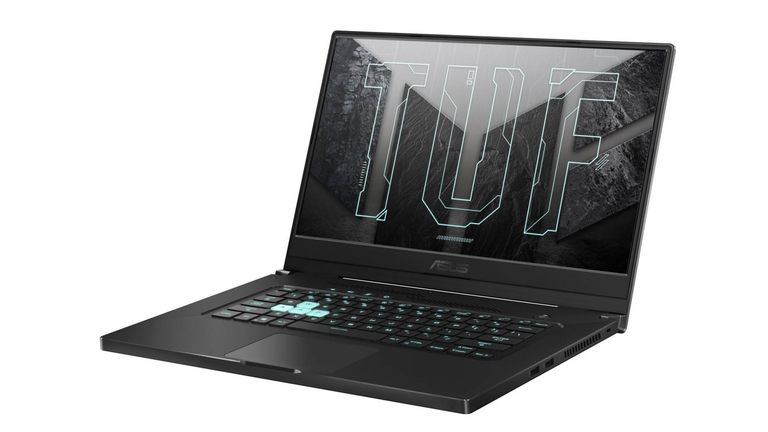 This PC from Asus is equipped with an Intel Core i7-11370H processor. This latest generation processor is able to go up to 4.80 GHz and is equipped with an Intel Iris Xe Graphics graphics chipset.
But above all, this laptop is equipped with an RTX 3070 graphics card from Nvidia. The latter is equipped with 8 GB of video memory in GDDR6 format. It will thus be able to run without any difficulty most of the AAA games of the moment in Full HD at 60 fps with Ray-Tracing and DLSS activated.
The screen supplied with it can also let you enjoy the power with its refresh rate of 144 Hz.
With this you can also count on its 512 GB SSD, and its 16 GB of RAM in DDR4 format installed. With this setup, you find yourself in front of a PC that is both powerful and fast. You will be able to launch Windows, your applications and your common tasks quickly.
Offered at around € 2,000, this PC is now available for less than € 1,300 with the code CARTABLE. To benefit from this code, you must have an Fnac loyalty account that you can find here. Namely, the game Battlefield 2042 is offered to you for the purchase of this PC.
Starting price: € 1999
Discounted price: 1439 €
Price with the code CARTABLE + the credit on your account

Fnac +

: 1299€
The ultra high-end Alienware x17 17.3 inch with i7-11800H, 32 GB RAM and RTX 3080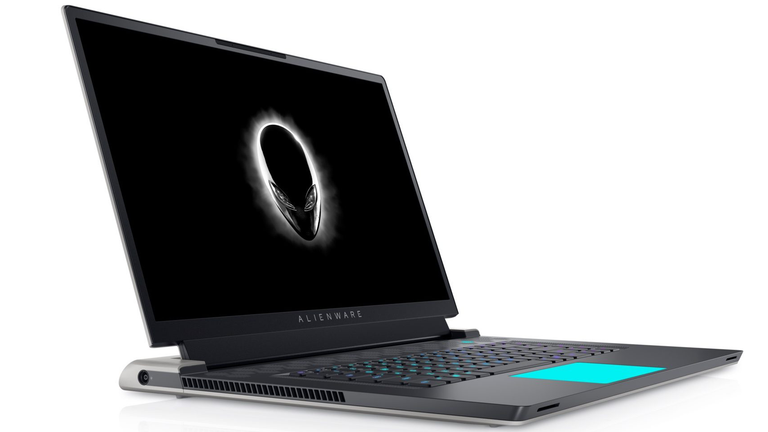 This second PC is of a whole different class and benefits from a promotion that we only rarely see. Indeed, its price goes from 4399 € to less than 2500 €, we are talking about a decrease of -42% approximately.
But, even with this drop, we are still facing a certain investment. However, the latter is amply justified with its RTX 3080 with no less than 16 GB of dedicated video memory! With it you will no longer fear any game!
And, the rest of the config is not left out. Indeed, there are also 32 GB of RAM memory, 1 TB of storage in SSD format and an Intel Core i7-11800H processor. The latter is able to go up to a rate of 4.60 GHz.
In addition to this, the screen provided has a 17.3-inch diagonal panel with 360 Hz refresh rate. With this, do not expect to have a nomadic computer, but rather transportable: it weighs more than 3 kg, therefore, it is more made to stay at home instead of a fixed PC than to be carried around in a bag. backpack all day long. However, to the detriment of the nomadic aspect, this PC has a greater cooling capacity, which allows the components to be cooled more efficiently.
So, this PC is currently offered as a base with cumulative discounts and a refund offer, which means that it is currently available for less than 2500 €
Starting price: € 4,399
Discounted price: 2999 €
Price with the code CARTABLE + the credit on your account

Fnac +

: 2709€
Price with

Dell € 250 refund offer

: 2459€
---
This page contains affiliate links to certain products that JV has selected for you. Each purchase you make by clicking on one of these links will not cost you more, but the e-merchant will pay us a commission.
Find out more.